About the Department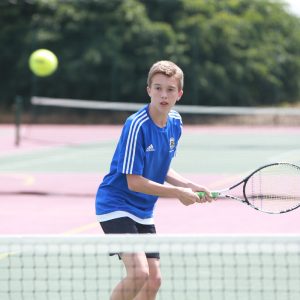 Curriculum Leader: Mr W. Wardell
We believe that PE is essential in working students towards succeeding and excelling in their chosen sport whilst creating a nation of young people who are educated in health and well-being. PE lessons at Fulford School are aimed towards all levels of ability covering a range of activities.
We have an extensive extracurricular programme that caters for all students' needs and ability.
We provide a variety of trips throughout your child's time through school to cover a range of contexts bringing the learning outside the classroom.
Our aim is to:
To promote students health, safety and well-being with a higher understanding of how an healthy active lifestyle is important
To enable all students to improve and achieve in a range of activities.
Provide high quality teaching and coaching to enable students to develop personal and social skills
To provide a range of activities in our extracurricular programme to provide opportunities to compete in competitive situation or perform.
To advise and guide students towards local clubs to strive for them to achieve their true potential.
To develop leadership skills to enable them to take responsibility in mini festivals, clubs and primary festivals.
Enable all students, whatever their circumstance or ability to take part in and enjoy PE and School Sports
Enjoy physical activity and have fun.
We are very proud of the ethos and work ethic of our pupils in lessons and at external fixtures. They continue to push the boundaries of performance both in lessons and whilst representing school. We as a department are continually moving forward with the demand for high quality sport that our students expect and enjoy.
Key Stage 3
In KS3 we aim to inspire a love of sport by offering a wide and varied curriculum alongside an extensive extra-curricular programme. In Years 7, 8 and 9 students have two timetabled PE lessons over the week. Both lessons are an hour long and the students will usually do one indoor and one outdoor activity each week.
The students are assessed at the start of Year 7 and placed into ability groups that allow all students to be effectively challenged. Pupils are assessed after each activity. These form part of the Pupil Profile Database which generates an end of year level so we can track the students' progress over time.
The KS3 curriculum contains a wide range of engaging activities to inspire our students to excel and develop their skills in numerous sports, alongside our key learning attributes and values. Respect, fair play, resilience and teamwork are the foundations of PE at Fulford, on which all of our activities are based upon.
In Year 7, the students focus on foundation skills in the activities on offer, alongside the key principles of sport, such as use of space, teamwork and basic rules and officiating. There is also an introduction into the theoretical side of sport, including the long-term benefits of a healthy active lifestyle and physical activity, how to warm up effectively and how to apply the different components of fitness.
In Year 8, the students build on the knowledge of the previous year and focus on specific skills and techniques in the different sports and increase their understanding of the rules and gameplay. They also further develop their understanding of theory with work on types of training and effects of exercise on the body.
During Year 9 students continue to develop the skills they have learned in Years 7 and 8, in addition to building their theory knowledge for GCSE with a specific focus on tactics, strategy, and competitive performance. This allows students that excel in certain sports to work on advanced gameplay in preparation for KS4. The students also focus on more advanced anatomy and physiology and sports psychology which they can apply to help analyse their performances compared to previous ones to demonstrate improvement.
Sports covered during KS3:
Football

Netball

Rugby

Basketball

Badminton

Hockey

Gymnastics

Orienteering

Dance

Volleyball

Health and Fitness

Table Tennis

Athletics

Tennis

Cricket

Rounders

Team Building/Games (Y7)
Summary of what student will learn across KS3:
Develop their skills and technique to improve their performance in a range of competitive sports.
How to use a range of tactics and strategies to overcome opponents in direct competition through team and individual games.
Perform dances using advanced dance techniques within a range of dance styles and forms.
Take part in outdoor activities which present intellectual and physical challenges and be encouraged to work in a team, building on trust and developing skills to solve problems, either individually or as a group.
Analyse their performances compared to previous ones and demonstrate improvement to achieve their personal best.
Take part in competitive sports and activities outside school through community links or sports clubs.
Key Stage 4
GCSE PE
At Fulford, we believe in PE as an academic subject and look to enlighten our students to the numerous education and career opportunities that studying GCSE PE can bring. We also believe in the pursuit of sporting excellence and the benefits physical activity can have to students' long-term physical, mental and social well-being.
GCSE PE is an extremely popular subject at Fulford, with both our Year 10 and Year 11 cohorts consisting of four classes. We look to develop the foundation of knowledge, understanding and skills that students have built up at Key Stage 3 through a combination of practical and classroom-based theory lessons.
Practical
Students receive one practical lesson a week, in addition to their core PE lessons. In Year 10 we focus on advanced skills and techniques in a range of sports, which builds on the skills the students developed throughout the KS3 curriculum. Each student is graded in each sport we offer using the AQA specification, then their three strongest sports are identified ready to use in their final GCSE grade.
In Year 11, we focus on advanced strategy and game play, which allows students to excel in their chosen sports with the aim of achieving top marks in the NEA element of the GCSE. They also complete an analysis of their own performance based on theoretical knowledge they have developed through KS3 and Year 10.
Theoretical PE
Throughout Year 10 and Year 11, students have 5 theory lessons a fortnight in which the study the AQA Physical Education specification. This builds on knowledge from KS3 as students are introduced to numerous elements of the content during health and fitness lessons in years 7, 8 and 9.
Topics covered in Y10:
| | | |
| --- | --- | --- |
| Health and Fitness | Physical Training | Applied anatomy and physiology |
| Movement Analysis | The Cardio-respiratory system | Aerobic and Anaerobic exercise |
Topics covered in Y11:
| | |
| --- | --- |
| Sports Psychology | Socio-cultural influences |
| Commercialisation of Sport | Ethical Issues |
Core PE
In addition to GCSE PE, students receive 1 hour of core PE each week. We very much believe PE should be an important part of KS4, whether a student chooses to study it at GCSE or not. The activities on offer area are similar to those at KS3, however, there is more of a focus on recreation and game play. We appreciate the role PE plays in providing an opportunity to get active and relieve stress, in addition for the students to play the sports they most enjoy. In the summer, the students are given more of a choice in the activities they take part in so they can really make the most of the different activities on offer.
This is further supported by an extensive extra-curricular programme, in which students can participate solely for enjoyment, or have the opportunity to compete against other schools.
Specification:
https://filestore.aqa.org.uk/resources/pe/specifications/AQA-8582-SP-2016.PDF
Key Stage 5
The course we offer at KS5 is a Level 3 National Extended Certificate which is the equivalent to one A Level. The Pearson course is a part-examined certificate with students undertaking vocational based coursework assignments that are set in and around the world of work. 
Choosing BTEC Sport will enable students to study topics which will lay the foundations for a range of university courses and careers within the sports industry. The units we study will not only broaden our students' academic knowledge in different areas of sport and exercise but develop key skills that will assist them in all aspects of higher education and the world of work.
Our students choose this option because they enjoyed studying PE at GCSE and have a drive and passion for sport. Whether they are interested in pursuing a career in the many vocations within the sports industry or have other aspirations, we believe this course in an excellent option to help develop them as a person and help them onto the next stage of their education/career.
We study four different units over the two year course. They differ in content as well as assessment method so there is something to suit everyone's strengths and areas of expertise.
Unit 1: Anatomy and Physiology:
This unit explains how the body is made up of a number of different systems, how these systems interact and work together and why they are important to sports performance.
This unit will introduce information that will link to the other units on the course and builds on the knowledge gained whilst studying the Anatomy and Physiology chapters at GCSE. It also links well with Biology. Studying this unit will provide the foundations for a career in Sport Science such as a Sports Therapist or Physiotherapy. It is assessed by an externally set exam lasting 1 hour and 30 minutes.
Unit 2: Fitness Training and Programming for Health, Sport and Well-being:
This unit explores the ways of screening clients and assessing their lifestyle and nutritional habits. The ability to screen clients and design fitness training programmes is essential for anyone working in the health and fitness industry and for sports coaches looking to improve an individuals or teams' performance. This unit builds on the knowledge gained during the Health and Fitness and Physical Training chapters of GCSE PE.
This unit links to Unit 7 (practical sports performance which is studied in Year 13) and also helps prepare students for a career in sports science, and is especially relevant the personal training and nutrition pathways by introducing many of the skills needed in the industry.
Unit 3: Professional Development in the Sports Industry:
The sports industry is large and diverse. It includes a multitude of employment opportunities in different sectors, ranging from sports science and nutrition to education and coaching. To have a successful career in sport, students need to understand all the different opportunities available in the sports market and the different development steps needed. This unit is internally assessed, including essays, a presentation, an assessed interview and by leading a PE lesson or coaching session. This unit will develop employability skills such as communication, presentation and organisation skills, in addition to instruction of how to apply for job and what to expect on the day of an interview. This unit will prepare students for any career in the sports industry and beyond and links to the socio-cultural/commercialisation chapters at GCSE.
Unit 7 – Practical Sports Performance
This unit will give students the opportunity to improve their own knowledge and practical ability in a selection of individual and team sports, introducing the skills, techniques and tactics as well as reflecting on their own performance. Effective reflection will allow students to identify how to improve and develop as a performer – a vital skill that will guide their development in the sport.
For more information, please see the sixth form section of this website.
Specification:
https://qualifications.pearson.com/en/qualifications/btec-nationals/sport-2016.html
Extra Curricular
The P.E. department is a lively and dynamic department with fresh ideas and vibrant staff, providing our pupils with outstanding provision at all key stages.
We are committed to an extensive extra – curricular programme across a very wide variety of sports fully supported by all the department and other members of staff.
We pride ourselves on being a very inclusive department where everyone is welcome to join in the practice sessions at lunchtime and sometimes after school. Over recent years we have dominated the football, basketball, cricket, hockey and netball competitions within the City of York.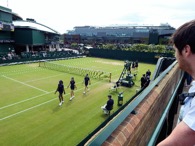 Alongside our extensive extra-curricular programme we run a number of trips during the year. Pupils get the opportunity to watch live sporting events such as the champions league, 20/20 cricket at Yorkshire as well as to participate in residential activity weekends. We also run a water sports trip to the South of France every June which is the highlight of the summer calendar as well as our annual visit to Valencia  football club in Spain where our pupils get the opportunity to be coached by their team of excellent coaches. We also run a trip in Year Nine to Wembley and Wimbledon and an Outdoor Educational Residential in Year 8.
We are proud of the P.E. department here at Fulford and are always looking to enhance our provision and experience for our learners.
Careers in Sport
Information from the PE department about Careers in Sport:
Club Links
Meet My Teacher
Here are some profiles, to get to know some of the PE staff a little better: