Why Choose Fulford School?
Fulford School is a great place to work. I became Head in September 2019 and Fulford School already has an excellent reputation in the community and nationally for high standards in academic achievement and the behaviour of students.
If you visit Fulford School several things will strike you. These include the quality of teaching, the excellent relationships that exist between staff and students and the purposeful, calm and orderly atmosphere that pervades throughout the school
Fulford is a wonderful school with fabulous students and staff and outstanding support and care. It is a great place to work and offers excellent support for your professional development.
S Lewis
Headteacher
Fulford School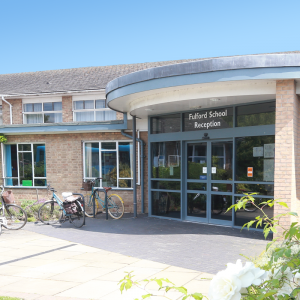 MATHS TEACHER   September 2022 start        Full and Part-Time applications invited          1 year contract...
Read More
Non-Teaching and Support Vacancies
TEACHING ASSISTANTS  Up to 30 hrs (Mon to Fri)   1 yr Contracts      To Start Sept 2022 Grade 4   £9.95...
Read More