Why Choose Fulford School?
Fulford School is a great place to work. I became Head in September 2019 and Fulford School already has an excellent reputation in the community and nationally for high standards in academic achievement and the behaviour of students.
If you visit Fulford School several things will strike you. These include the quality of teaching, the excellent relationships that exist between staff and students and the purposeful, calm and orderly atmosphere that pervades throughout the school
Fulford is a wonderful school with fabulous students and staff and outstanding support and care. It is a great place to work and offers excellent support for your professional development.
S Lewis
Headteacher
Fulford School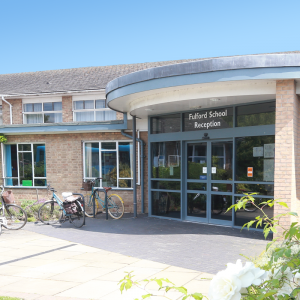 Deputy Headteacher – Curriculum and Standards   L18-22     To start January 2021 Fulford School York NOR: 1600   Fulford school...
Read More
Non-Teaching and Support Vacancies
ICT TECHNICIAN Permanent / Full-time 37 hrs £19,875 – £20,975 p.a. (depending on experience) We are seeking to appoint...
Read More
LBM (Lunchtime Behaviour Manager) x 3 roles Permanent Term-time Only Contract 10 hrs per week (12.30-2.30 pm Mon to...
Read More