At Fulford School we provide a comprehensive programme of careers education plus information, advice and guidance through these website pages, our Careers Library and specialised staff. We have traditionally been very successful at ensuring our students are on an appropriate pathway post 16 and 18 and measurable outcomes such as a lower than average level of students who are not in education, employment or training, with 0% 'NEETs' in 2019, are something we are justifiably proud of.
In 2018 we successfully supported all of our Year 11 cohort in finding and gaining an offer for post-16 and 100% of our students went on to an actual post-16 destination that met the 'duty to participate'.
We are currently reviewing our careers programme and provision to ensure that we fully meet all of the requirements which need to be in place by the end of 2020 to fully meet the needs of all our students.
As part of an increased investment in Careers Information Advice and Guidance at Fulford we have recently appointed a careers advisor. This multi faceted role will include conducting individual careers interviews and further enhancing our employer engagement across the whole school.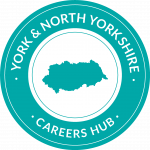 Explore Some Career Ideas and Options...
Fulford School is not responsible for the content of external websites
Fulford's Career Programme...
Year 10 Key Dates
Year 11 Key Dates
Provider Access
Careers Programme
Careers in the 6th Form
Evaluation
Apprenticeships & Volunteering
Careers Policy
Post 16 Colleges/Sixth Forms in York
Other Local Post 16 Colleges/Sixth Forms