About the Department
Key Stage 3
Key Stage 4
The Enhanced Resource Provision
About the Department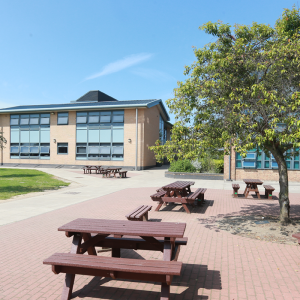 The Learning Support Department works closely with Heads of Year and Assistant Heads of Year and Class Teachers to help all students achieve to the best of their ability by reducing and removing identified barriers to learning.
Our team consists of the school SENDCO, Deputy SENDCo, HLTAs, Learning Mentors and Teaching Assistants.The school SENDCo and Deputy SENDCo are responsible for the co-ordination of additional support for students in school.
HLTAs and Learning Mentors lead intervention programmes working on Literacy (reading and writing) and Numeracy (maths) as well as small group lessons working on developing other skills for learning.
Teaching Assistants predominantly support identified students with SEND in their lessons and give assistance with class and homework, working under the direction of class teachers. TAs also lead form-time interventions working on reading, handwriting, spelling, numeracy, social skills and developing other skills for learning. Additionally, the ELSA trained staff within our department are able to offer one to one sessions with students requiring emotional support in school.
The Learning Support team are based in the B block at the front of school. The department comprises 3 classrooms, 2 of which are equipped with computers for students to use and interactive whiteboards. We also have a wellbeing meeting room within the department offering a softer space for students to engage in emotional support sessions. We have a small sensory space, which is a calming sensory room with bubble tube light, beanbags and interactive textures.
For students requiring assistive technology, the Learning Support Department has a bank of laptops which students can access to use in lessons. In addition to this we have electronic reading pens, software to support dyslexic students on the school computers and laptops.
The Learning Support department is open at breaks and lunchtimes to both provide a safe, quiet social space and also help with homework and supporting students with organisation; any students experiencing difficulty with their learning or social interactions are encouraged to attend.
In addition to the mainstream offer, the Learning Support Department oversees the ERP Base – the Enhanced Resource Provision for Autism Spectrum Condition on site. You can read more about The Base on the Enhanced Resource Provision tab, on this page.
For more detailed information about our department you can read the SEND Information Report 23-24, and our SEND Policy 2023.
If you have any questions about the provision of Learning Support at Fulford School please contact Anna Mehta, School SENDCo, by email on mehtaa@fulford.york.sch.uk or phone 01904 633300
Key Stage 3
Key Stage 4
The Enhanced Resource Provision