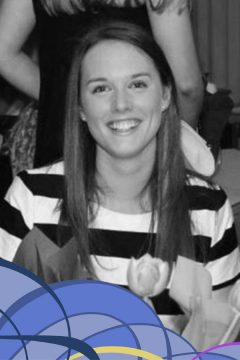 Name: Faye Garland
Job Title: Geography Teacher & Enrichment Lead
My Journey: Leaving Fulford I went on to study Physical Geography at Lancaster University. Between the academic studies, a study abroad year in Australia and the university hockey team I made some wonderful connections and fully realised my love of Geography!
From University, I used my dissertation on Coastal Change along the Holderness to get a job as Coastal Analyst at Beverley council, from there I went on to work in Coastal management in the Wirral. Following that, I moved to Newcastle to become a survey supporting the repair works from the devastating 2016 floods. After all this, I realised I could combine my love of Geography and working with people in the teaching profession. I then did my PGCE at Durham University and worked as a Geography teacher in Middlesbrough before moving back to York to teach at Fulford. Come full circle!
Top tips for students: Keep doing the hard things, you can do it! Developing strategies that help you now will prove really useful at university and in the work place. For example, getting organised, creating good revision routines and adding detail where you can. Ask your teachers in you're stuck, they only want to help!
Employers: Employers are looking for a well-rounded person that's organised and trustworthy. Make sure you take all the opportunities you can to develop academic skills alongside extracurricular activities that give you the edge over other applicants. For example, volunteering, Duke of Edinburgh, sports team activities and so much more! Work experience is a great way of figuring out if a career or work place is right for you, why not ask around to see if you can shadow someone for a day or two?
Fulford School: I loved my time at Fulford. It was/is a community filled with caring people and a strong sense of pride in what they do.  My friends and I took part in sports clubs, went on trips and got fully involved in House activities. I've got so many fond memories of my time with friends and teachers at Fulford. Visiting the sea defences on the Holderness Coast with Mrs Butcher, Welly-wanging with Mr Hickling and the York Brewery Biology trip were real highlights. Although I found A levels hard, my teachers were engaging and organised, they gave me confidence to do well.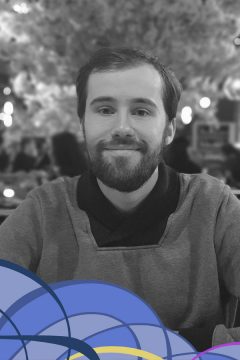 Name: Tom Hart
Job Title: Technology Risk Manager
My Journey: After Fulford I got my degree in Computer Science from Newcastle Uni, where my modules were mostly in-depth technical programming and development. In the summer between my 2nd and 3rd years I took an internship at PwC as a tech consultant. Although the job was less technical (aka no programming) and more about how businesses use technology, I enjoyed the internship and accepted the offer of a job for after I graduated the next year. 
I worked at PwC as a technology consultant for 3 years until recently moving into a very different role, but with the same company. Now I work in a team spread across the country helping PwC manage the risks of using technology (basically making sure that nothing goes wrong with all the thousands of apps, software, or platforms we use). I'm based in Leeds but can work remotely 100% of the time if I want, or take a trip to our different offices to see my colleagues whenever I want!
Top tips for students: Don't worry if you don't have it all figured out! I was so worried about my GCSE choices, my A-level choices, and my University choice, thinking that if I chose wrong it would set me down the wrong path. If you do the best you can, no matter what you do you'll be in a good situation to do whatever you want later. I thought I'd want a job programming in web development, but ended up finding a different one that I really enjoy, and didn't even know existed when I was applying for uni. One of my friends on my Computer Science course recently qualified as a paramedic after deciding that was what he'd rather do. Basically if you do everything you can at school you'll give yourself the opportunities to choose whatever you want later in life!
Employers: Employers aren't looking for somebody who's already perfect, but instead somebody who is aware of what they're good at and what they're bad at, and is willing to learn. Everyone starts with zero experience at any new job, and as long as you can show that you're keen to try, you'll do well.
Fulford School: I had a great time at school and 6th form at Fulford, and I'm still super close with loads of the friends I made during this time (and probably will be for life!). I'm definitely glad that I made the most of all the clubs, trips, and activities I was offered, and there's lots of great memories I have from these. One thing that I really appreciate looking back is how many teachers were willing to go the extra mile to help. Particularly during A-level there were so many times that me and my friends would show up on a lunchtime to ask for help with past papers, and our teachers would always do everything they could!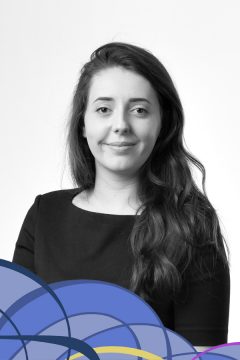 Name: Kate Munro
Job Title: Trainee Patent Attorney at HGF Ltd
My Journey: After leaving Fulford school I went on to the University of Sheffield to study a BSc in Physics and obtained a 2:1 (Hons). My degree included everything from astrophysics and how the universe formed, to coding in multiple languages, to building a (special) box and conducting experiments on it on the roof of the physics building.
Once I had completed my university course I looked for a career path which was still in the scientific field but not straight academia. A patent attorney works with inventors to protect their inventions and to stop other people from copying their ideas. The job requires both scientific skill to understand the inventions and a detailed legal knowledge to work with the patent offices to get patent applications granted across the world, the challenging mix of science and law is what I love about this career.  I work in the York Engineering team of HGF Ltd, with specialisms in the fields of MedTech, renewable energies and subsea technologies. HGF Ltd is one of Europe's largest firms of Intellectual Property specialists and brings together over 200 patent attorneys, trade mark attorneys, design attorneys, IP solicitors and attorneys-at-law. I have been with HGF since 2017, it's 4 to 6 years of on the job training, on top of the university degree. Patent Attorneys qualify in both the UK and Europe so it's a very long training process, and even after you never stop learning! Since joining the profession I have completed a Post Graduate Certificate in Intellectual Property from the University of Bournemouth. As of March 2021 I have taken my final European examinations and am part UK qualified with final examinations late 2021.
Anyone considering a career in Intellectual Property can find out more on https://www.ipcareers.co.uk/
Top tips for students: You don't have to know exactly what your career plan is when choosing a degree or apprenticeship etc – until leaving university I had never even heard of a patent attorney! Remember when writing a CV and cover letter that it is often a potential employer's first impression of you, so make sure to spell check it.
Employers: Often the soft skills like team-working, time management, effective communication are as important as academic success to an employer. Extracurricular activities not only look great to universities and employers but the skills you learn are invaluable and often very relevant in the work place. You also don't have to be the most brilliantly academic person to do well; it's your motivation and attitude that will help you succeed.
Fulford School: My choice to study physics at university was at least in part down to my teachers, in particular the support and encouragement from my A-level Maths and Physics teachers, I always felt they really routed for me to do well. Fulford school gave me some fantastic opportunities, like summer projects with York University Physics department. More importantly I have so many fond memories and made wonderful friends who I'm still close with today.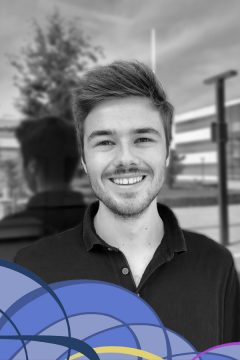 Name: Max Antson
Job Title: Machine Learning Engineer
My Journey: During my last two years at Fulford – when I was in sixth form – I had an absolutely incredible mathematics teacher. He inspired me beyond words and showed me just how much you can do with the subject (I promise it's a lot more than it may seem!). During exam season my friend and I would actually race him into school (yep I was a cool kid..), often arriving by 6am, and would leave after 7pm, where we would have intense study sessions and he would constantly get us to build upon realising our potential. This set me up to doing a 5 year stint at the University of Bath, where I pursued a Mathematics Masters degree along with a year-long industrial placement. For my placement I worked at Abbott Diabetes Care as a medical statistician, and was lucky enough to be offered to work on a 'big data' project. The project ended up being an awesome success and opened up this whole world of 'artificial intelligence and machine learning' that I'd only really read about, where I found out I can actually use my degree to help people and do something incredible! From that point on I knew that this was exactly what I wanted to do so I buckled down for the last two years of my degree and worked harder than ever to realise this dream of being a machine learning engineer. After graduating I went straight into the role I'm still in today, working at an amazing health-technology startup called Feebris. We are focused on democratising healthcare and making it accurate and efficient for everybody in the world. Every day I'm working on complex and awesome algorithms that are saving lives, and doing it alongside the most like-minded and ambitious team you could ask for. We have a shared dream and shared vision, and together day by day we're getting there. This is my dream role and I couldn't be happier right now! 
Top tips for students: My absolute number one top tip that I will never be able to stress enough is to take every single opportunity that comes your way – you'll never know what something is truly like until you try it out. Keep iterating and reshaping your path as you go, and every time you take a wrong turn, at least you'll find out it's a wrong turn and move on with this new knowledge now at your disposal! Don't be afraid to leave your comfort zone and try something – it's the only way that you'll grow. Study hard and don't just start preparing for an exam right before it – make sure that by that time it truly is revision rather than looking at the material for the first time. That way you'll truly be learning to a much deeper level than just to pass the exam (which is also important of course!) – you'll have time to dive further into the material and learn in a more stress-free way, meaning you'll retain this knowledge much better. And stay interested – you all have the potential to do so much! 
Employers: In the startup space, the most important skills are being able to grow and adapt quickly, and being hungry for that growth. Things need to be turned around from initial ideas, to working prototypes, to deployable solutions, as soon as they possibly can. This requires quick adaptation skills, and being able to innovate and look at many problems from multiple angles. For artificial intelligence specifically, it is absolutely essential to have a background in mathematics or computer science. All of the background theory behind what we do can be rather complex, and we are often researching the most cutting edge algorithms from newly released papers. Beyond all of this, another essential trait is to really believe in the company's mission and to feel it deep in your core. Doing a high pressure job is easy when you truly love it and believe in it! 
Fulford School: My time at Fulford got me to where I am today. If I hadn't had that inspirational teacher for those final two years, I would never have realised what I could be capable of. I'm now at my dream job as a result, and I'm truly thankful for that individual opening up this incredible path for me back then! Fulford School provides a fantastic environment for beginning to shape your future, whilst also making your time there fulfilling and interesting. I had a real sense that teachers really wanted you to succeed, and I have great memories of being part of such an awesome community. 
Would You Like to Join Our Alumni?
Did you attend Fulford? We would love to hear from you. Come and join our Alumni. Simply fill out this very short form, to get the ball rolling.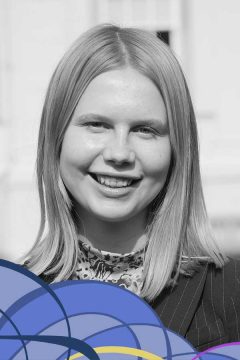 Name: Lucy Jones
Job Title: Analytical Chemist
My Journey: After leaving Fulford I accepted a place at Durham University to study an Integrated Master's in Chemistry. I really enjoyed my four years at university and took part in a variety of sports clubs and societies while I was there. During my degree I did a year in industry with Johnson Matthey in Teesside developing advanced catalyst characterisation techniques and also carried out an Analytical Chemistry summer internship in Cambridge with Illumina, a DNA sequencing company. I learnt a lot during both placements, and they helped me to decide that I'd like to pursue a career in science.
After graduating from university, I was offered a place on the Technical Development Graduate Programme at Croda, a speciality chemicals company that focuses on sustainability. Croda make ingredients for a variety of different products, such as toothpaste, shampoo and even part of the Covid-19 vaccine. As part of the graduate scheme, I have the opportunity to work at different Croda sites across Europe. I am currently based in the Analytical Chemistry team at the Rawcliffe Bridge site near Goole, where I am involved in developing more sustainable methods for the analysis of Croda products. My role has a lot of variety, including running experiments in the lab, analysing my data, writing reports and presenting my findings to others. Outside of my main role, I am part of the Diversity and Inclusion Committee, which helps to promote equality across the company.
Top tips for students: Enjoy learning! The opportunity to learn new things is great, so make the most of your time at school. Also, don't be afraid to ask questions. If you are unsure about something, it's likely that there are other people who feel the same, and making sure you understand something the first time will save you a lot of time in the long run.
Employers: You never know if you don't try! ​Even if you're unsure whether you have all of the skills needed for a job, if you show that you're passionate about the company and keen to learn you might still be successful. Be confident in your abilities! ​It can feel unnatural to sell yourself when applying for a job, but employers need to see what you can offer. Finally, interviews are just as much about you choosing the right fit for yourself as the company choosing the right candidate for them.​
Fulford School: I had a great time during my seven years at Fulford, both inside and outside of lessons. I had some really encouraging teachers who inspired my love for learning, particularly in science and maths, and outside of lessons I enjoyed getting involved in sports teams. My time at Fulford helped to build my confidence and prepare me for the transition to university.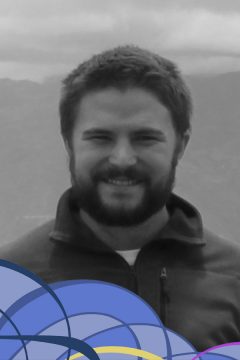 Name: Jacob Garland
Job Title: Exploration Geologist
My Journey: Leaving Fulford I went on to study Resource and Exploration Geology at Cardiff University. Between the academic studies, I took a year of absence to work in a gold mine in Northern Finland. After University I went to work for a company called Exploration Alliance, consulting and evaluation gold and silver projects in remote regions of the world – which involves some desk based computer work in the UK and then usually a couple of two month trips to each project examining and sampling rocks in the field to assess the areas economic potential to become a future mine. Its a great job if you like the outdoors as we often spend long periods in remote camps without modern comforts like WIFI and electricity. So far I have worked and lived in the deep amazon, arctic, high Andes and north American deserts. I just got back from the Bolivian Amazon and currently doing some desk based work on several projects in Australia, South America and Eastern Europe,
Top tips for students: Work hard at the subjects you enjoy and even harder on the subjects that you don't, as you might need the subjects you don't enjoy to get a job you really love.  Do well in IT… even though half my job is working without wifi or internet, the other half is almost all IT based, as is most jobs these days and more so into the future. Be open to taking opportunities that are out of your comfort zone as they often turn out to be the most interesting.
Employers: Employers aren't always looking for the smartest person, if you really love something and are willing to work hard for it but you don't necessarily have the best grades, don't be put off from trying it. If you work hard and show your interest in learning, it will show through and you will do well. Don't be put off by working for free or very low pay to get your foot in the door for a job/industry you really want to be in, if you prove your self you will move up the ladder fast!
Fulford School:  I loved Fulford, I had a great group of mates that I am still best mates with today who all loved it too, we all got in our fair share of trouble at school but all tried hard and did well in our exams and all doing good now! I had some really good teachers that made lessons fun, especially the science and geography teachers which is probably why I ended up doing something related. I also had some great teachers in the subjects I didn't like that helped me pass them so I could get into sixform and then Uni.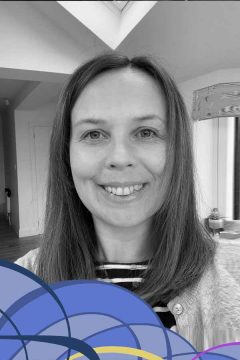 Name: Sophie Prendergast
Job Title: Development Management Officer (Town Planner), City of York Council
My Journey: Leaving Fulford (with A levels at York Sixth Form College) I went on to study a Combined degree (Geography major) followed by an MA in Town Planning at the University of Manchester. Manchester is a fantastic place to study if you like the bright lights of the city and a diverse culture. I used my holidays both to work (bar work) and travel (Australia and a kibbutz in Israel) and also to build my work experience in town planning in the public and private sector, including two weeks at Westminster City Council.
Following University I moved to London to get a job as a consultant planner at a company called EDAW, which was a design-led practice with architects, urban designers, landscape architects and planners developing regeneration strategies and masterplans for large projects. I loved working with creative colleagues in large multi-disciplinary teams. We developed plans for area regeneration in North Solihull, reviewed West End London's Public Spaces, planned the new communities in the Lea Valley London as a legacy of the 2012 Olympic Games and developed visions for York Central. Other sections of the practice were designing the stadiums and Olympic Park so it was an exciting place to be! I then had a year sabbatical where I travelled, with my now husband, and worked as a planner in Sydney for six months, combining it with my love of travel through Asia and Central America.
I moved back to York fifteen years ago, worked for the surveying practice Jones Lang LaSalle in Leeds for a few years, had some time at home with my children, and then secured a job as a development management officer at City of York Council. As part of a large team, again working with architects, landscape architects, ecologists, highways and flood engineers I consider planning applications for a whole range of development types, including contemporary new housing, offices, and the conversion and adaptation of some of York's most interesting historic buildings. It is always busy, you have to be thick skinned in local government, but every day is different and interesting, my colleagues are great and feel I can really make a difference by influencing and protecting the urban and natural environment for now and future generations to enjoy. It is great to see change happen!
Top tips for students: Follow your interests and be proactive, speak to people, develop contacts and be brave. Choose a career that you love and will enjoy doing every day. But if it doesn't work out, you can adapt, change and new opportunities will present themselves. I secured my work in Sydney through not giving in, introducing myself to companies and working hard. I secured my current job through networking via a friend and from my work experience at Westminster Council 15 years earlier, where my now manager in York recognised me during my interview. You never know when people turn up again! Check out the professional websites of the following bodies if you are interested in urban planning and consider which pathway would suit you most: Royal Town Planning Institute, Landscape Institute, Urban Design Group, Royal Horticultural Society and the Royal Institute of British Architects. The sections on accredited courses and career profiles are particularly useful.
Employers: Most employers will look for enthusiastic, hard working individuals who are reliable, and can work both as a team and independently. Work experience, whether a weekend or holiday job, or work shadowing is invaluable and can give you those all important connections to future jobs or let you try out whether it really is something you enjoy. Extra curricular activities are so important too, for developing your skills and interests and for fun outside work!
Fulford School: I have so many fond memories of Fulford School and all the staff, but a particular mention must go to Mr Walkington, Head of Geography for many years. He really inspired me, and without him and through him and his love of Geography I really would have taken a different career path. I have kept in touch with my best friends from Fulford and we still regularly meet up thirty years on. I would encourage pupils to take part in all the fantastic extra curricular activities available at school and to go on school trips here and abroad. I have unforgettable and special memories with my friends and teachers, skiing in the Alps, climbing rocks in the Yorkshire Dales and kayaking in the Lake District. Enjoy your time at Fulford, work hard and follow your heart.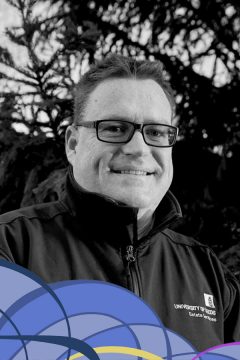 Name: James Wright
Job Title: Grounds & Gardens Team Leader
My Journey: After studying A-levels in Geography, Physics & General Studies at  Fulford I went on to study HND Turfgrass Science & Golf Course Management at Myerscough College.  This course involved a year out and I spent 15 months working at Double Eagle Golf Club in Columbus Ohio, USA.  The opportunity to work abroad led to numerous life experiences and I made lifelong friends around the world.  After completing my HND I have had the opportunity to work in USA, Spain, Ireland and returned to Yorkshire in 2011 to take up a position at the University of Leeds.  Having started my career in the golf course industry I now manage a team of 25 staff who are responsible for maintaining the external environment and managing the building maintenance of the off-campus property.
Top tips for students: Hard work and perseverance pays off.  Find an occupation that you are happy in as you will spend around 40% of your time at work.  Challenge yourself and take any opportunity that arises.  Make the most of work experience opportunities.  Don't be scared to ask someone what their role involves or shadow someone for a day or two.
Employers: Employers want trustworthy people who can work well with others.  Make sure you complement your academic skills with extracurricular activities. 
Fulford School: Fulford provided me with a great stepping stone to my career.  I may not have been the strongest individual academically but the school gave me a good foundation of academic and social skills that has built solid foundations for my career.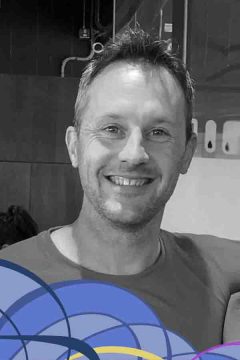 Name: Darren Molloy
Job Title: Customer Success Advisor at a Cyber Security Company
My Journey: After leaving Fulford after my GCSE's, I went on to study BTEC Business and Finance at York College and then Business Management at Leeds Metropolitan University
From University, I started my first job as a Manager at Sainsburys Supermarkets in York. After 18 months, I released that I didn't want to work in retail (working weekends) and got a job at Halifax Building Society IT department in Leeds. Although I had not studied in IT, I was confident in my interview and explained I was a quick learner, so I got the job. I started working on the helpdesk and volunteered to help in other areas to increase my knowledge of computer systems.
After working for a few years at Halifax, I moved to Manchester and started working on a national UK government project from EDS, initially in Blackpool and then in Newcastle. I then moved back to York and my ex EDS manager had taken a job at Hitachi Data Systems and wanted me to join him, working on a NHS computer storage project. I then decided that computer storage was a good area to specialise in and spent 5 years at Hitachi before moving to a storage performance start up company based in Silicon Valley. I worked in the UK for them for 3 years before they moved me and my family over to Boston for 3 years. This was a great experience, living and working in the USA.
We moved back in 2016 and I decided to change from IT storage to Cyber Security (as this was becoming increasingly important for all companies) so I now work as a Customer Success Advisor for illumio. My role is to make sure illumio customers are happy with their security solution and everything is working properly. So I am constantly checking in with customers and having meetings, either face to face or over zoom.
Top tips for students: Excel in the subjects you enjoy, but still try to improve in the subjects which you don't like as much. Have regular breaks when doing homework/revision so it doesn't seem overwhelming. Ask teachers for help.
Employers: Be confident when you are attending job interviews, look people in the eye and really sell yourself. A positive attitude helps when you might not always have all the skills needed.
Fulford School: I enjoyed my time at Fulford. I made some good friends which I still keep in touch with. I played in the School football team and enjoyed all the other sports during PE. We had a great school trip to Kettlewell, which was a great opportunity to experience new activities like gorge walking and abseiling.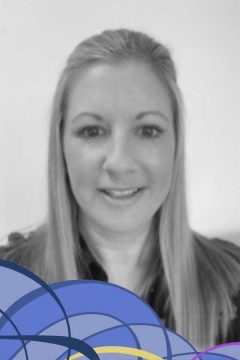 Name: Lisa Husband

Job Title: Paediatric Medical Adviser

My Journey: Having had a place to study medicine after my A levels at St. George's Hospital Medical School in London, results day didn't go to plan and I was offered a place to study Biomedical Science degree by the university through clearing.  I decided I didn't want to resit my A-Levels and took up this opportunity.  I graduated with a 2:1 (Hons) but decided medicine was still my dream, so having reapplied in my final year, I accepted a place back at the same University, but deferred my place and spent a year spreading my wings and traveling the world. Something I do not regret in the slightest! 

I finally completed my medical degree in 2011 and spent two years doing rotations in hospitals in Surrey. I had always thought Paediatrics was my career goal and having been lucky enough to secure rotations in Paediatrics in these junior years, I applied for a training program back in Yorkshire to be closer to my family.  I completed my further specialist training and continued this path for a few years until I started to notice I was suffering from burnout. I took some time to do some research into other career paths I could take and settled on applying for jobs in clinical research.  I was lucky to secure a job in Leeds, caring for volunteers in clinical trials and although I thought this would be a 'break' from the NHS, I haven't looked back. I have moved companies twice now and I now work from home providing expert advice on patient safety and clinical trials in children and rare diseases.
Top tips for students: Don't be afraid to change direction or explore a new career path. All experience is good experience in terms of your career. Also, never lose hope if you do not get the results you were hoping for, I am so grateful I went into medicine later as I think being slightly older gave me more focus and empathy.
Employers: Commitment to something can be invaluable, for example volunteering for coaching a youth football team. It is looked upon highly by interviewers for university and job roles because it shows dedication, timekeeping, collaboration, patience etc. You will have more skills in life than you realise!
Fulford School: Don't be afraid to speak up if you're struggling, I crumbled part way through my A levels and was shown great empathy and patience by my Maths and Biology teachers, giving me extra time and support when I needed it.
Make sure you chose a subject you enjoy for your A levels, obviously make sure you are fulfilling your UCAS requirements, but don't choose something because you think it looks better on your application, this can sometimes cause you to struggle more than you need to. 
Finally, enjoy it! These are some of the best years of your life and I am still best friends with my friends from Fulford School. The memories will last you a lifetime.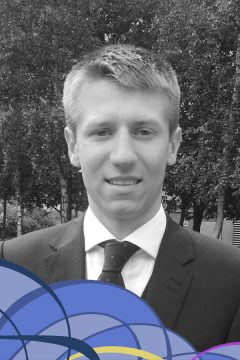 Name: Daniel Coles
Job Title: Flood Risk Engineer
My Journey: After leaving Fulford School, I went on to study Geography at Loughborough University (BSc Honours Degree). Through my time at Loughborough University, I particularly enjoyed studying Physical Geography and carrying out fieldwork on the various trips we went on. For my dissertation, I researched flooding in York and modelled impacts on emergency service response times. Additional research supporting my dissertation was carried out by colleagues within the Geography department, to create a research paper which was published in the Journal of Hydrology.
After I graduated from Loughborough University, I was appointed as a Graduate Project Officer in the Flooding and Drainage Team at Leicester City Council. I then secured a permanent position in the team as a Flood Risk Engineer after two years in my graduate role. My responsibilities as a Flood Risk Engineer include: responding to planning applications for new development within the city from a flood risk and drainage perspective, working with organisations such as the Environment Agency and Severn Trent Water on flood risk management projects, looking for opportunities for the integration of Sustainable Drainage Systems (SuDS) and maintaining a register of structures affecting flood risk in the city.
Top tips for students: One of my tips would be to not worry if you do not know exactly what your future career path is or what job you want to do. I would say that you should look to study what you enjoy, and the opportunities will present themselves to you. It may be helpful to chat to people how have been through the journey already as they can offer useful experience and also talk to your friends/peers as they are going through the same process. Mentors can also be very helpful in terms of reviewing CVs and job applications, preparing you for any assessments, and providing guidance on what worked for them.
Employers: Employers will be looking to recruit people who are enthusiastic and willing to learn. This is especially important for your first job or when you are just starting out on your career, as employers understand that you will need to develop as you get more experience and take on more responsibility. Transferrable skills, such as teamwork, problem solving, and data analysis, are important as these apply across a variety of different careers. Employers will be looking for how you have applied these skills and what situations you have used them in.
Fulford School: I really enjoyed my time at Fulford School, from starting out in Year 7 to leaving the sixth form. I had particularly fond memories of a Geography trip that I went on to Iceland in Year 13. I think it confirmed my strong interest in Geography and reinforced my decision to go and study it at Loughborough University! The quality of teaching at Fulford is a very high standard and it is also such a supportive environment, where the staff are always willing to help and go the extra mile.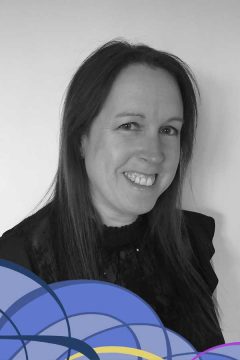 Name: Tracy McEwan
Job Title: Lead Clinical Skills Educator, Registered Nurse
My Journey: After completing my Advanced GNVQ in Health and Social Care at Fulford School I went to Sheffield Hallam University and completed a BA(Hons) degree in Nursing Studies. I returned home to York and worked at York Hospital as a nurse for 5 years. I then had the opportunity to nurse in Ireland for 4 years. On returning to York I knew I wanted to teach but still within the NHS. I had done a few in house courses relating to mentoring student nurses and was successful at moving into a career in education. I completed a Postgraduate Certificate in Clinical Education at the University of Leeds, followed by a Masters in Education.
I now manage a team of Clinical Skills Educators responsible for teaching and assessing students who are training to become doctors.
I have never been good at taking tests and exams and I think that's why I have found postgraduate courses so much easier as weird as that may sound!  My advice is know where your strengths and passions lie and work towards that at all times. Try and shadow people and see what different jobs involve, it may mean you can close certain doors rather than embarking on something that doesn't suit you.
Employers: Employers are looking for someone who wants that job not just any job so look in detail at the job description and makes sure you sell yourself. Just because you may not have experience in that field is not an issue, employers are looking at what transferrable skills you have. So if you help with a sports team for example it will show you are dedicated, punctual, a team player, reliable, hard working, good at communicating. Be yourself, interviews are not there to trick you they are there to find out about you.
Fulford School: I was never a high flyer academically at school and came away with grades Bs and Cs at GCSE level. Although I started Biology A level alongside Advanced GNVQ in Health and Social Care I found the A level too difficult and dropped it after the first term. Staff at Fulford School were so supportive and encouraged me in my studies as well as organising visits into the community which started my interest in a career within the NHS.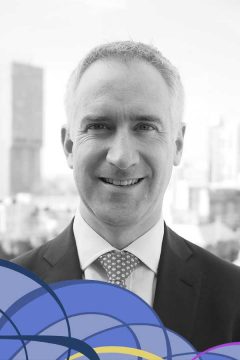 Name: Steve Robb
Job title: Partner at EY
My journey: I attended Fulford from 1988 through to finishing A-levels in 1995.  My A-level grades got me to Manchester University, and I deferred entry for a year to do some work to earn money to both fund a few months' travel prior to starting at Uni, and also to support myself whilst at Uni.  This was in the days when there were still grants (just!) from the local council for Uni, and also of course well before the advent of tuition fees.  Travelling at that point in time (18) was a bit daunting but great life experience, and really opened a passion for me in exploring the world.
Manchester University was superb, and hand on heart I did nowhere near enough work – principally because I didn't really enjoy the majority of my course – but I made life-long friends and had a vibrant extra-curricula life.  I left not really knowing where my career would take me, and applied for various graduate scheme roles with banks, joining Halifax plc in 1999.
I learned that life in retail bank branches was not for me, so I left and joined EY – again, as a graduate entry starter – in 2001.  And I'm still here 21 years later, when I had absolutely no expectation of that being the case.  Why am I still here?  I work with brilliant, motivated people, have been constantly stretched and challenged, and have worked with dozens of varied clients from around the world.  I spent two years on secondment in Sydney, and was also based in London for a number of years.  I now lead EY's financial services practice across the North, which is great fun, and I work with some of the biggest financial services organisations in the UK.  The most rewarding aspect is seeing the careers of people in our team flourish as they spread their own wings.
Top tips for students:  Do what you love.  If you do, you will inevitably be brilliant and happy, and successful.  If you don't yet know what you love, then don't worry – why should you know that at this stage?  Try a few things and see how they go.  I think I'm still doing that.  But do follow your own passions and desires, rather than be totally led by those of others.  I wish I had done more of that in my earlier years.
Employers:  Want a spark.  Energy, enthusiasm, courage, resilience, curiosity, creativity.  Be yourself, bring some passion.  It will stand out head and shoulders above the majority who bring a well-rehearsed patter of what they think employers want to hear.  Experience is great, but nothing without that spark.  A spark without experience will win every time.
Fulford School:  It's been a long time since I was there and I am certain it has changed beyond my recognition.  However I expect the values remain the same and strong – grounded, down to earth environment striving for excellence every day with committed, passionate teachers who want the best for every single person in the school to achieve their full potential.  I remember my years at Fulford with great fondness, had a brilliant time and I am immensely proud to have been a pupil.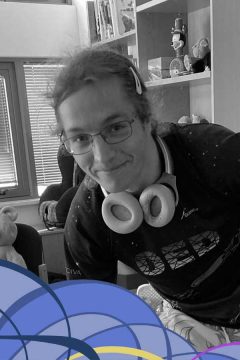 Name: Harry Mason
Job Title: Post-Doctoral Researcher in Medical Engineering
My Journey: I studied Maths, Physics, Biology, and Chemistry at A level at Fulford, with an AS in Further Maths. I studied Engineering Science at Mansfield College in Oxford, and did two summer internships with the University working on an app for nurses to use in the NHS. I then completed a D.Phil at Wadham College in Oxford, specialising in Medical Imaging, specifically working on improving fMRI scans. I now work at the University of York as a researcher, trying to use infant heart rates to measure their capacity for attention.
I've also struggled with things. I took a year off after completing my D.Phil in order to look after my mental health, during which time I volunteered at my local Mutual Aid organisation packing food parcels. I've spent quite a lot of time on Ultimate Frisbee – I competed in a World Club Championship! – but also had to extend my degree by two terms due to the extra time requirements involved. I've spent a lot of time developing writing skills with my poetry and working on sports articles, some skills of which I had to unlearn when writing academic articles for my job. I know I've been very lucky with my career so far, but I want to be honest that it is very natural to encounter hurdles in life too.
Top tip for students: Find something you enjoy doing, and let it become your job. Find other things you enjoy doing, and keep them separate. It's easy to let your job become your identity – but then when things get tough at your job, you'll start to become uncertain in yourself too. It could be friendships you can rely on, skills you enjoy developing, a faith you hold dear, or a project you want to see grow. Build stable roots, and you will weather many more storms. 
Employers: The most important skill I've found is communication. Don't assume you are a good communicator – even the best of us can improve. Realise that people from different backgrounds and educations behave and think in different ways. Being able to adapt to that will allow you to work with a much greater variety of people, and fit many more roles.
Fulford School: I was a 6th form-only student, but it was certainly an important two years for me. I probably wouldn't have applied to Oxford if not for the (gentle) encouragement I got from teachers who believed in me. I'm very grateful for all the teachers who helped me learn and progress, while still allowing me to be myself.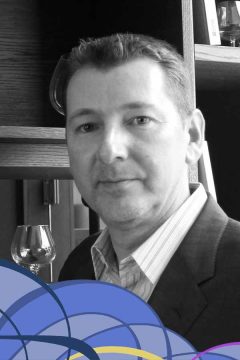 Name: Stuart Wilsdon
Job Title: Independent Design Consultant
My Journey: Following my time at Fulford, I took a Foundation course in Art & Design at York College of Art. I had wanted to take a year out but was offered a place at Kingston University to study for a degree in Three Dimensional Design and decided to take it.  However, part way through I realised I was not applying myself as I should so managed to postpone the next year and spend time travelling before finishing my studies at London Metropolitan University (close to where I was by then living), gaining a first class BA (Hons) degree.
On graduating I joined a leading London-based design firm specialising in high-end residential design and turn-key projects for corporate clients. In 1993 I entered the hospitality sector as Senior Designer for Wrenn Associates, and in the following year I relocated to Dubai, U.A.E, to establish and run their subsidiary office, specialising in hotel design throughout the Middle East region.
On returning to the UK in 1996, and following a brief interval working on the design of super yachts with Andrew Winch, I joined the architectural practice de Brant, Joyce and Partners in London as Associate in charge of interior design and Head of Interiors at sister company Planning International, where I helped establish their growing reputation for creative and responsive design in the hospitality and leisure sector.
I established my own design practice in 2004, with particular focus on the design of luxury hotels, specialising in international hospitality and leisure design; urban and resort hotels, bars, restaurants and spas. With extensive experience in the industry and a passion for every aspect of design, the practice engaged on a wide variety of prestigious projects throughout Europe, Africa, Central Asia and the Middle East. My specific expertise and primary role was in the formulation of concepts that fulfilled project requirements, maximising their potential and in broadly overseeing their transition through design development to completed successful designs on site.
In 2018 I decided to downsize to reduce my workload and continue to practice as an independent design consultant, specialising in interior and furniture design. I'm also on the judging panel of the International Property Awards.
Tips for students: Education is a life-long, but the formal part will be over before you know it, so make the most of this time and reap the rewards of a good education later. A good all-round education serves us all well but the most important thing is to know what interests you and build on that. Since most of us spend decades working it's incredibly important (and so much more rewarding) if you can be paid for doing something you love to do! Apply yourself and don't be afraid to ask questions if there's anything you don't understand. I've applied this principle all my adult life and people respect your honesty. If you're offered opportunities, don't dismiss them without good reason – it could just be what you've been looking for.
Employers: The number one rule is be honest and to be yourself. As someone who has read countless CVs and held many interviews over the years it's not that difficult for most employers to spot inconsistencies or blagging. The three things I always look for in any potential employee are: 1)  the right basic qualifications (often that's needed just to get to interview stage), 2) an open and responsive attitude, 3) genuine enthusiasm and a willingness to learn. Qualifications are the key that  opens a door, once in what's more important to most employers is that you have a friendly positive attitude and are eager to learn and get on. Also, make sure you ask any questions that are on your mind; remember that an interview is a two-way thing and you also need to be sure that you would be happy there.
Fulford School: I joined Fulford when my family moved to York in 1975 and remained there until 1981 when I left to attend York College of Art. I have fond memories of my time at Fulford, particularly in the art and history lessons and can still remember the names of some of the teachers at that time. I made some good friend, a couple of whom I'm still in touch with some 40 years later!  I probably didn't appreciate it fully at the time but I since realised how good a school Fulford was and it continues to be and I'm grateful for that.