About the Department
Key Stage 4
Key Stage 5
Extra Curricular Activities
About the Department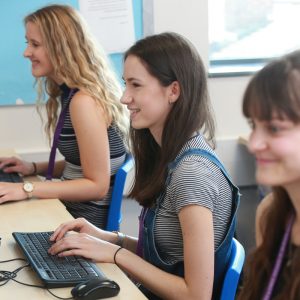 Curriculum Leader: Mr G Maloy
The Business and Economics Department consists of a team of 3 highly skilled and enthusiastic teachers who deliver KS4 and 5 Business / Economics courses and is housed in a suite of 4 classrooms, one of which is a fully equipped IT room.
We are a successful and dynamic department, committed to providing high quality courses which reflect the ever changing nature of the subjects taught. We use up to date case studies, visits to companies, invite guest speakers from local businesses into school as well as employ a wide range of learning and teaching strategies in order to engage students in a relevant and highly contemporary curriculum.
At KS4, students can choose to study either AQA GCSE Business or the BTEC Tech Award in Enterprise. Students can subsequently extend their study in Business at KS5 by following the AQA A Level Business course or can opt to take the OCR A Level Economics qualification.
Key Stage 4
Key Stage 5
Extra Curricular Activities