About the Department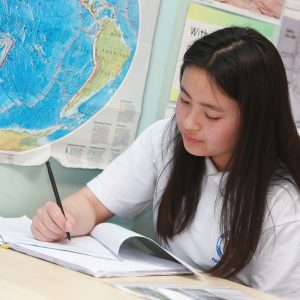 Curriculum Leader: Mr P Hickling
Geography is a popular and well regarded subject within the school, where creating great geographers through high quality learning is at the core of the department's vision. Most of the lessons are delivered by six specialist Geography teachers. Lessons are taught in specialised rooms, which are next to each other in the well-equipped Newton block that was opened in September 2015. Each room is modern and well-resourced with its own whiteboard, interactive Clevertouch TV and computer linked to the school network. A dedicated computer room with 30 terminals is nearby.
Lesson activities are varied with a mix of problem solving exercises, research based activities, worksheets, use of the interactive Clevertouch TV and videos. Students will have the opportunity to work independently, in pairs and in larger groups. ICT is used to enhance students learning, for example for researching and presenting information. Fieldwork is important and Year 7 students use the local area, Year 8 visit the Yorkshire Coast, Year 10 students go on a field trip to the Yorkshire Dales to collect information about river processes and Year 11 students collect information about development in urban areas. In recent years there has also been an opportunity for Year 10 students to go on a fantastic educational trip to Sicily to explore the volcanic islands. From 2021 residential fieldwork will be at the Blencathra Centre in the Lake District over three days in the autumn terms of Year 13. In addition, there is an awe inspiring biennial field trip to Iceland for Year 12/13 students to explore issues about plate tectonics, geothermal activity, glaciers and tourism.
The department has friendly, enthusiastic and committed teachers who are continuing to improve the already high standards that have been achieved in the past.
Key Stage 3
Key Stage 4
Key Stage 5