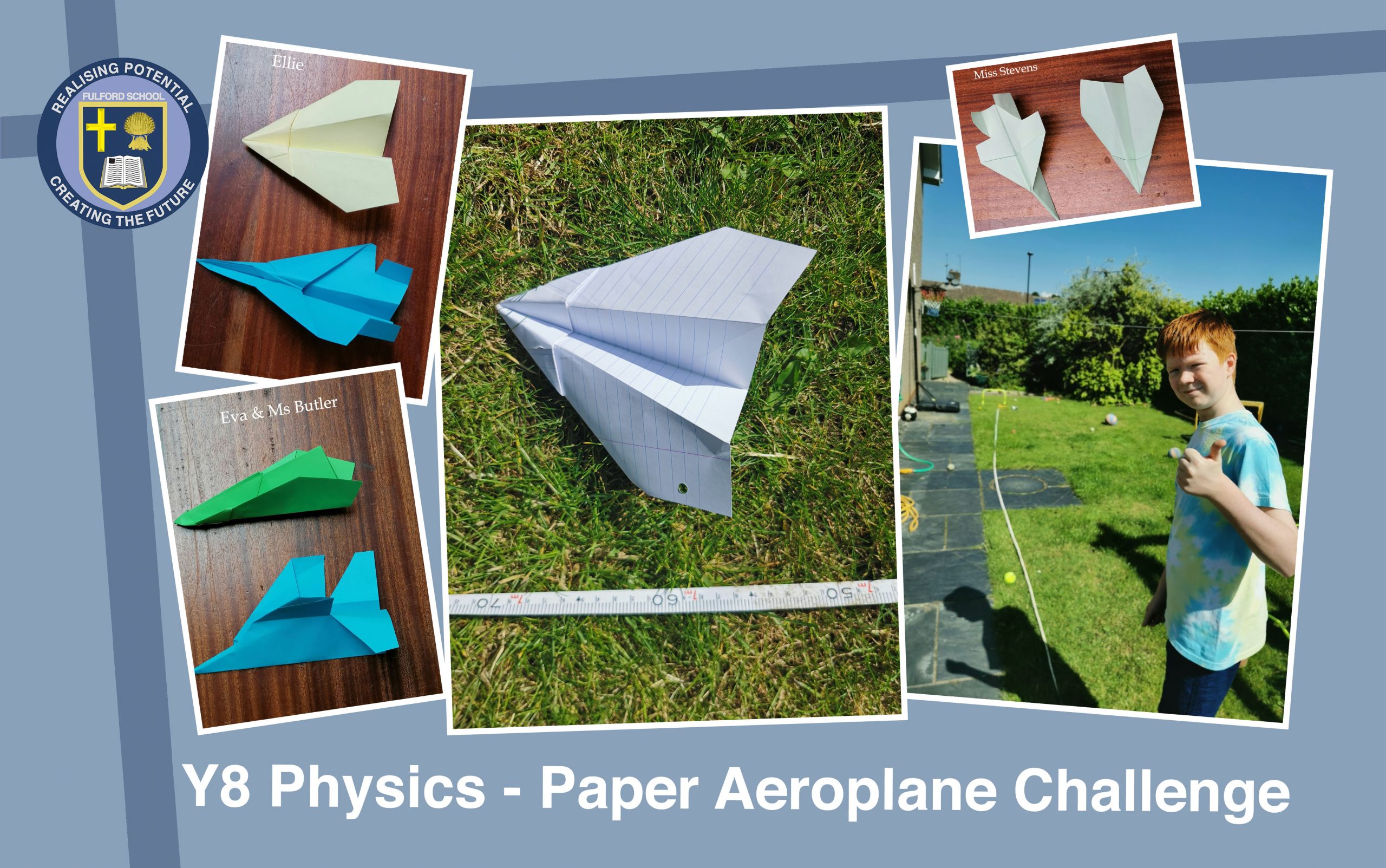 Year 8 physics have been flying! Literally!
They have been working on a paper aeroplane challenge, to see which design will fly the furthest. It's been a great challenge to do at home over the last week, so we thought we would share the challenge for you to try at home too.
Please note though, the competition deadline might have passed by now, but I'm sure Mrs Stabler would still love to hear how you got on.
Find all the information you need here: Fulford Paper Airplane Challenge 2021