Fulford School's Open Evening 2023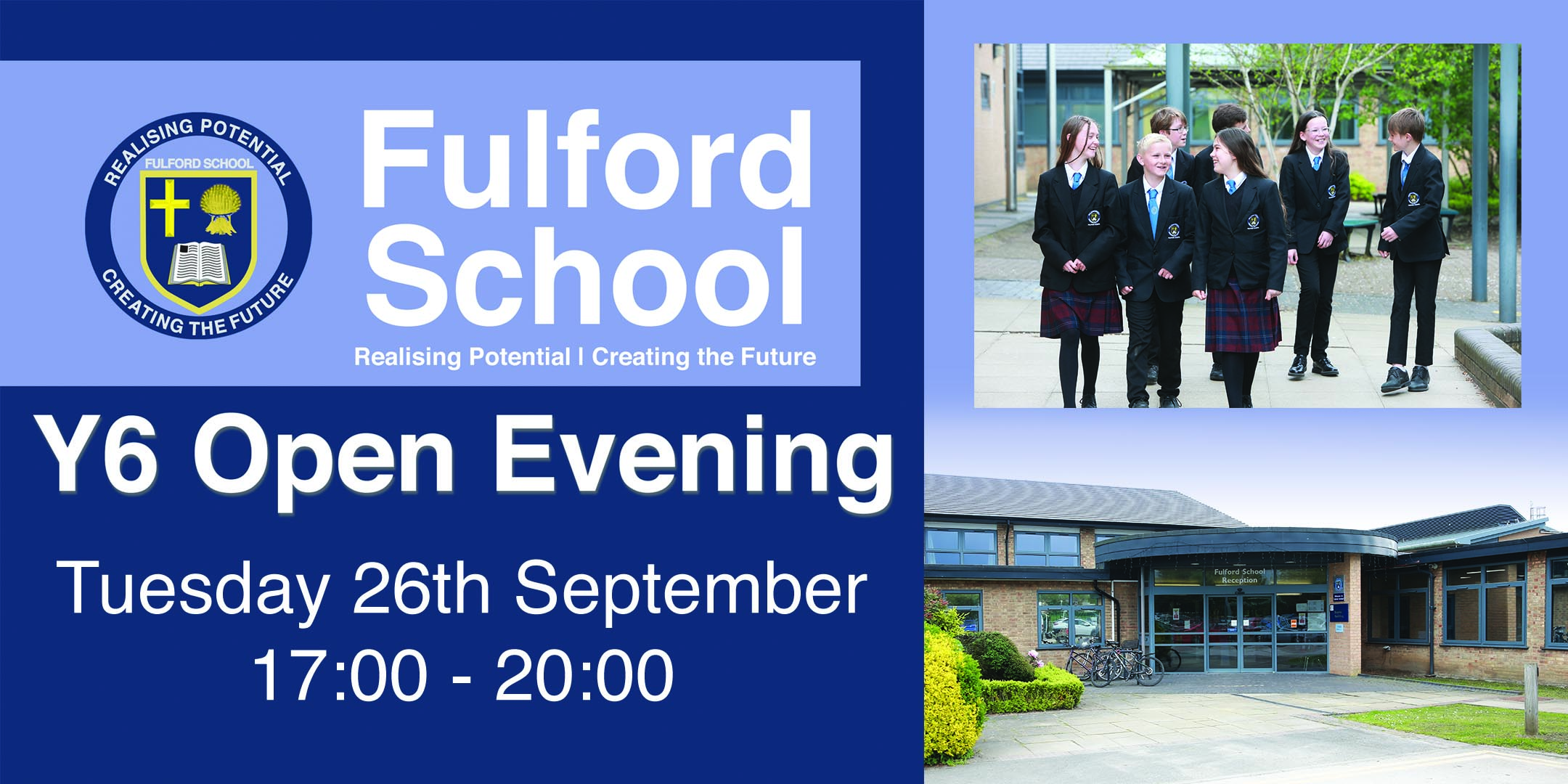 Our presentations in the hall are now fully booked. We would still love to welcome you along to look around school and meet students and staff. There will be ample opportunity to raise any questions that you may have with staff on the evening.
About this event
We're really looking forward to seeing you! The Head will be delivering a presentation in the main hall at the start of your evening's session and, following this, you'll be free to explore the school to see it in action.
IMPORTANT:
• Everyone attending, including your child, needs a ticket. Max 2 adults per child.
If you need more than 3 tickets (families with twins etc) please call the school on 01904 633300
• Parking is very limited on site, so please use alternative transport where possible.