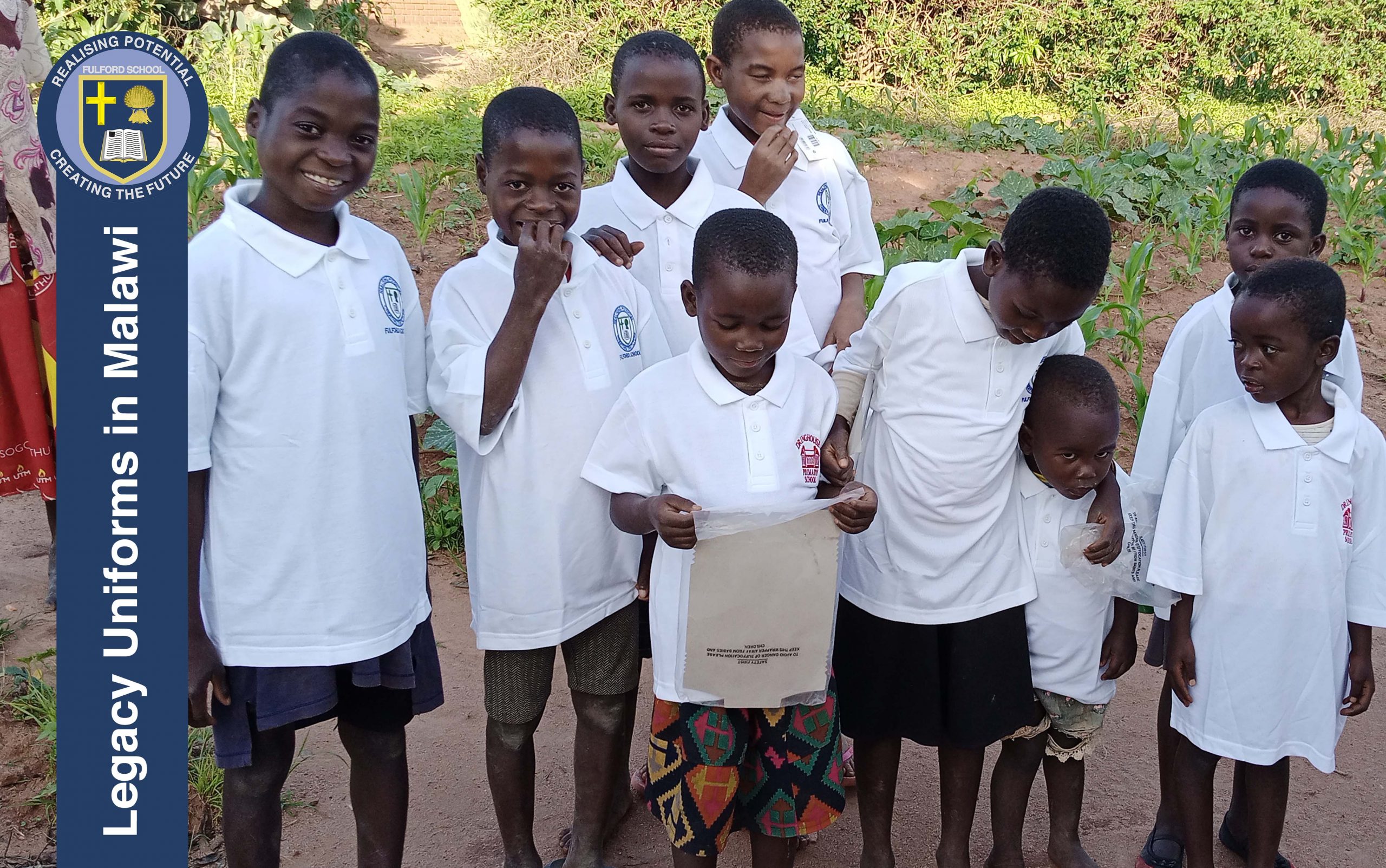 Do you remember, a few months ago when we asked you to donate any legacy uniforms you have, to go to charity?
Well, here they are, all donations given out. THANK YOU!
Our partners, at Emblazon, who currently supply our school uniforms wanted to share some photos of the effects of your generosity with regards the redundant school uniforms. 
The photo shows children in Malawi, who the charity were able to offer the legacy uniforms too.