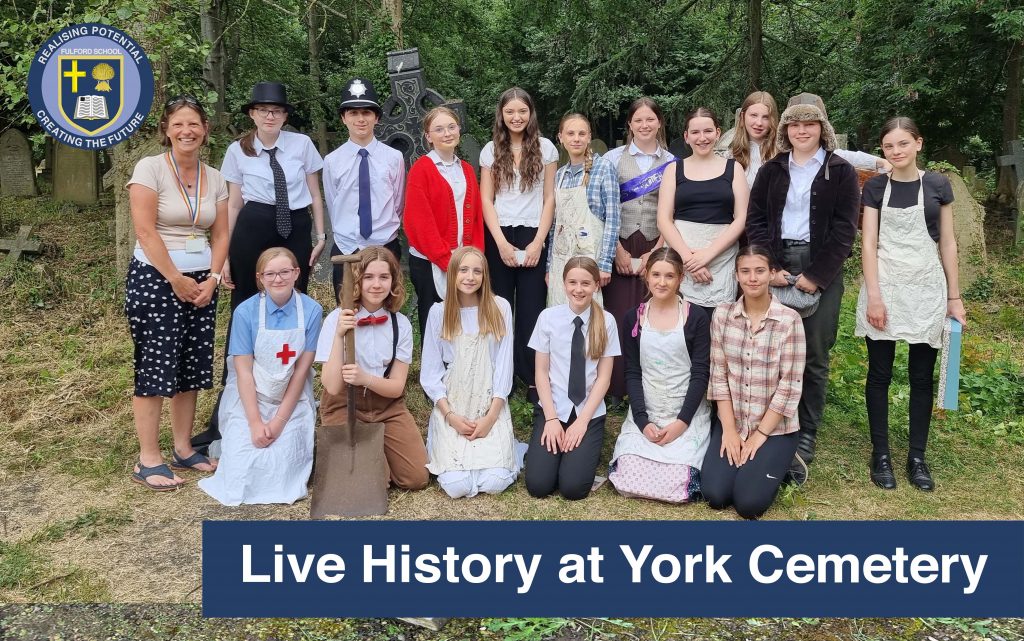 Well done to the Y9 Enrichment group who performed brilliantly at York Cemetery on Saturday 17th. Audiences of 25 and then 40 enjoyed the student's fascinating performances about the lives of those buried there.
They also had a fantastic dress rehearsal, where students performed in the beautiful sunshine to primary students from a local afterschool club. (The chocolate oranges were particularly enjoyed!)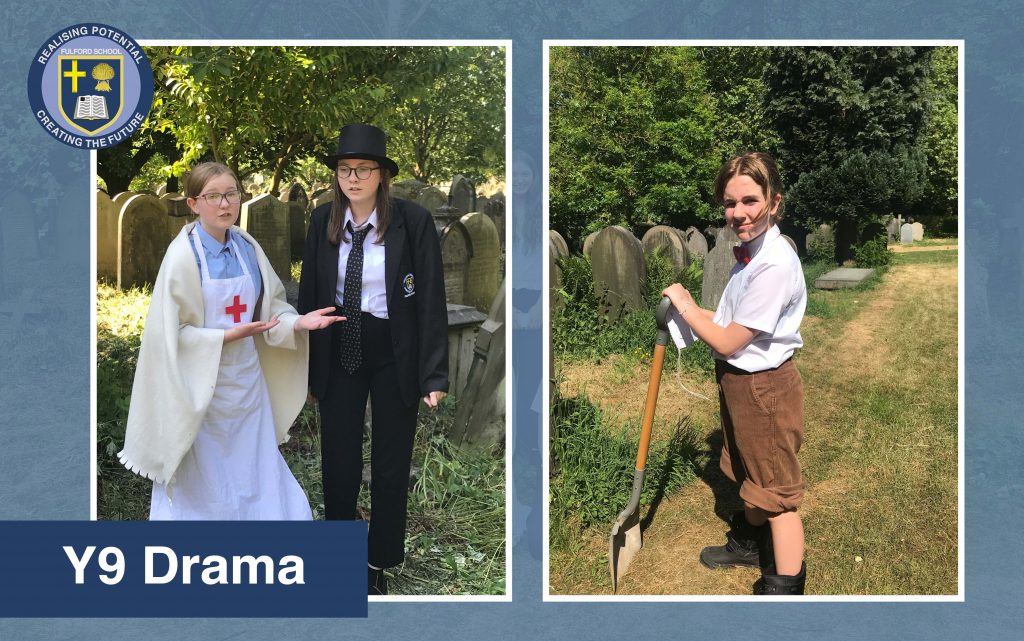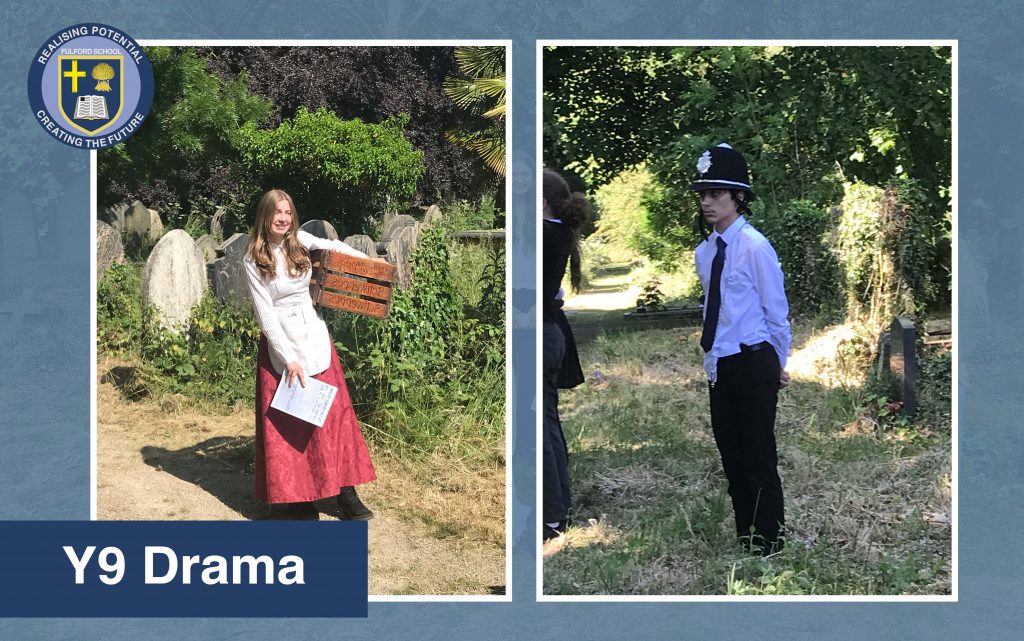 Back in May, they enjoyed a tour of the Cemetery, learning amazing stories about people buried there, from a guided tour with Genealogist, David Poole. These stories were used to devise performances as part of a Living History Walk.