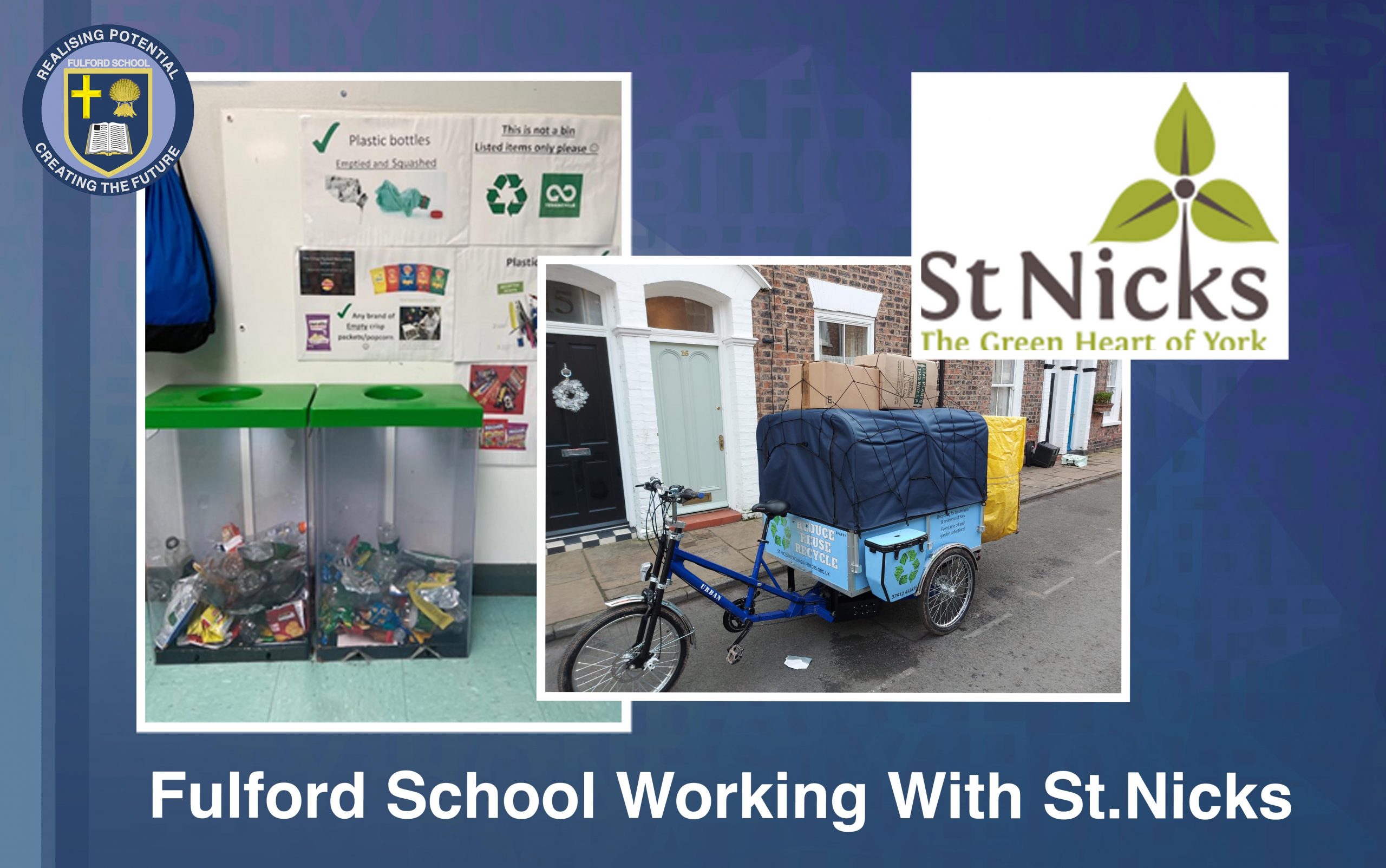 We have an exciting update about the work we are doing with St Nicks. In order to reduce how much waste we accumulate in school, along with help from St Nicks, we are now part of the TerraCycle recycling scheme.
We have five recycling points available where students and staff can deposit the following items:
Plastic bottles
Pens
Crisp packets
Biscuit wrappers
Tetra Paks
In other news, after the Easter holidays, the student led Fulford Environment Group will be surveying all students in order to prioritise their next piece of work in school.  The key themes they will be consulting on are:
Reducing the use of single use plastic
Dietary choices and food waste
Enhancing biodiversity
Understanding and responding to climate change
Sustainable fashion
Watch this space for more updates!