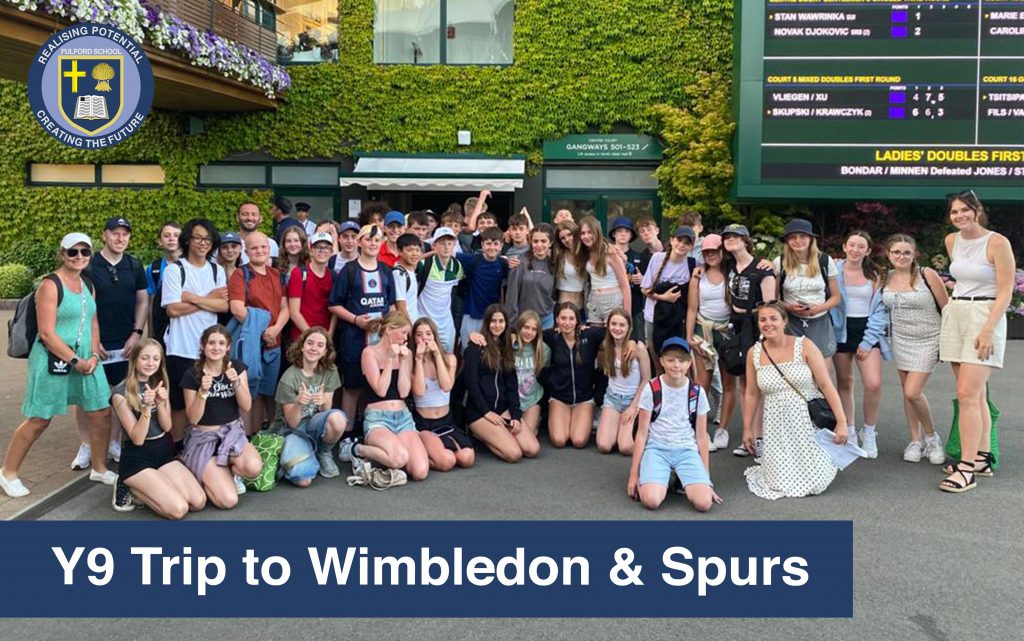 50 Y9 students accompanied by 5 staff were lucky to spend Friday 7th July at Wimbledon.
They had an excellent time watching Medvedev beat Mannarino, Zervev beat Watanuki and sadly Shapovalov beat British Broady on court 2. Some students even managed to charm themselves onto centre court to watch Andy Murray, buy number one tickets in the resale queue amongst finding time to eat strawberries and cream.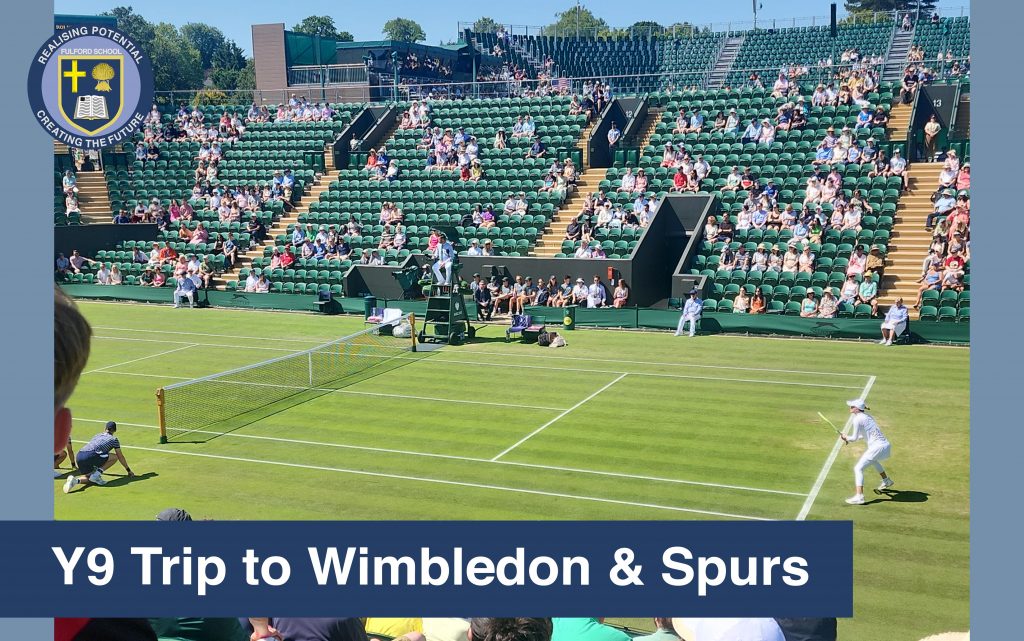 On the second day after a big all you can eat breakfast the students spent time at the Tottenham stadium having a tour. There they got to walk on the pitch, sit in the ground, see the changing rooms and sit on the managers chair in the press conference suite.
Then onto lunch at Pizza express on The Strand with some shopping and ice-creams at Covent garden. The staff and students had the most memorable day.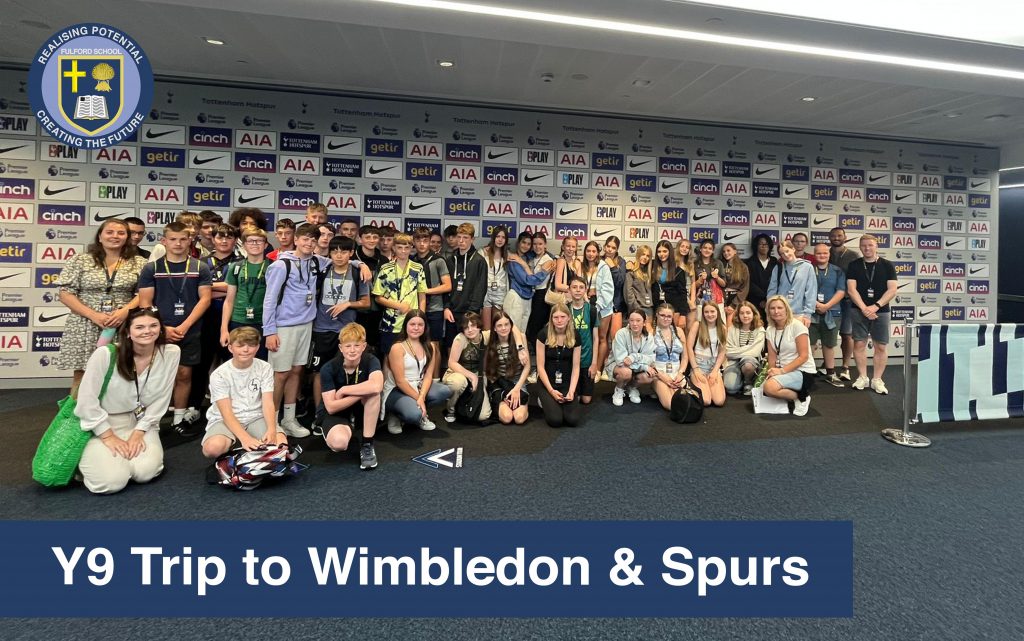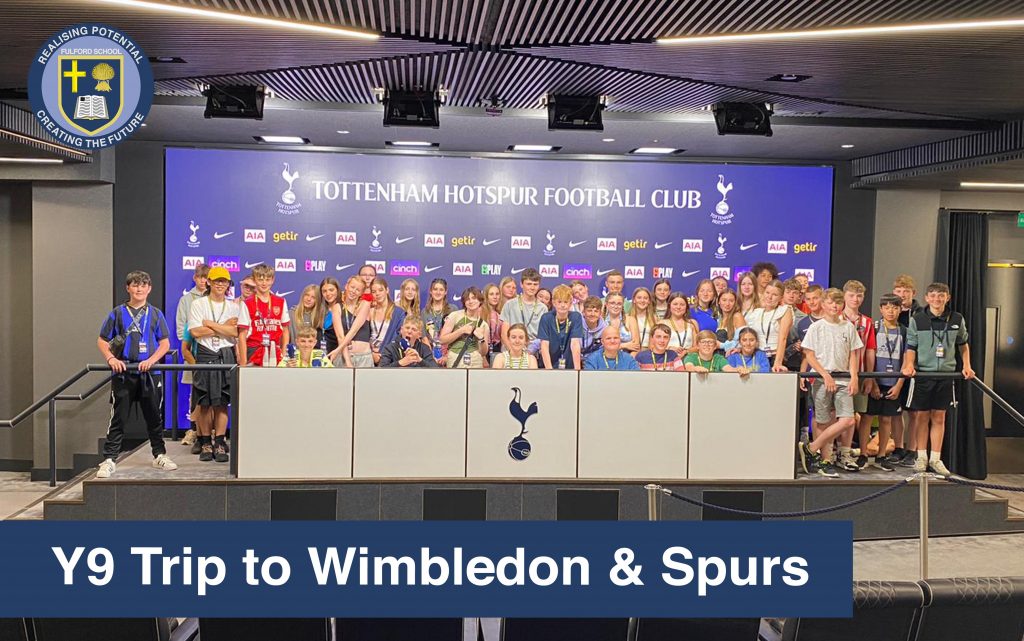 On returning to school we received some outstanding feedback from the Tottenham tour guide.
"The pupils and staff alike are a credit to your school. Interested, focused, humorous, polite and most of all , respectful, regardless of whether they follow Spurs, anyone else, or not a football fan. Their behaviour was exemplary with an obvious mutual respect between staff and pupil"
Well done, everyone!