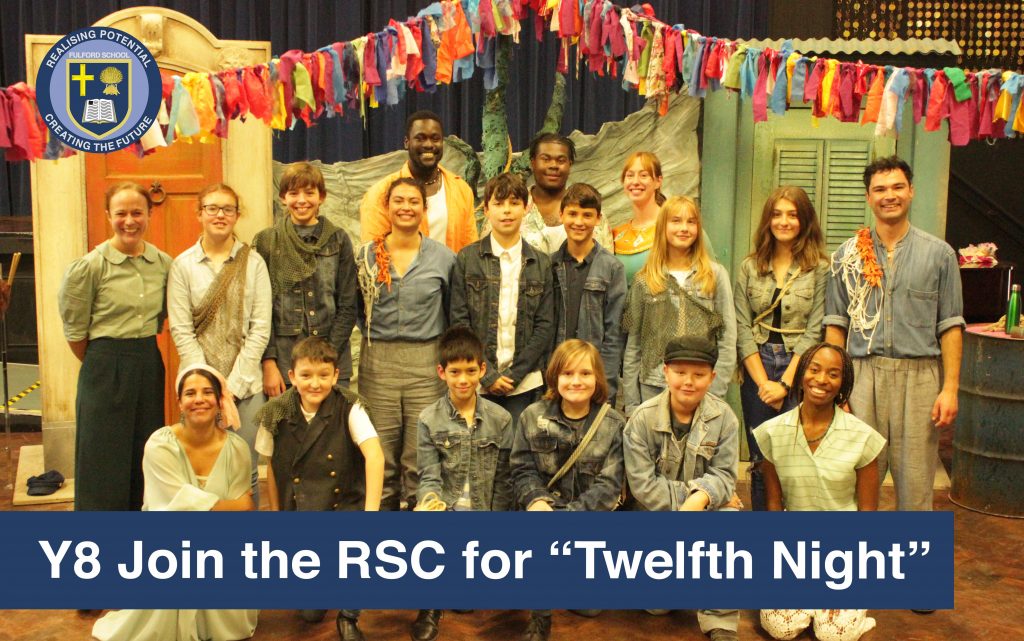 On 11th October, Fulford School played host the Royal Shakespeare Company as they perform their First Encounters production of Twelfth Night, A hilarious story of heartbreak, hoaxes and hidden identities.
Here are a few photographs of our denim- clad Year 8 sailor choruses from the performances of Twelfth Night on Tuesday.
They performed for packed houses in our Assembly hall with the professional company, also pictured, and did a brilliant job!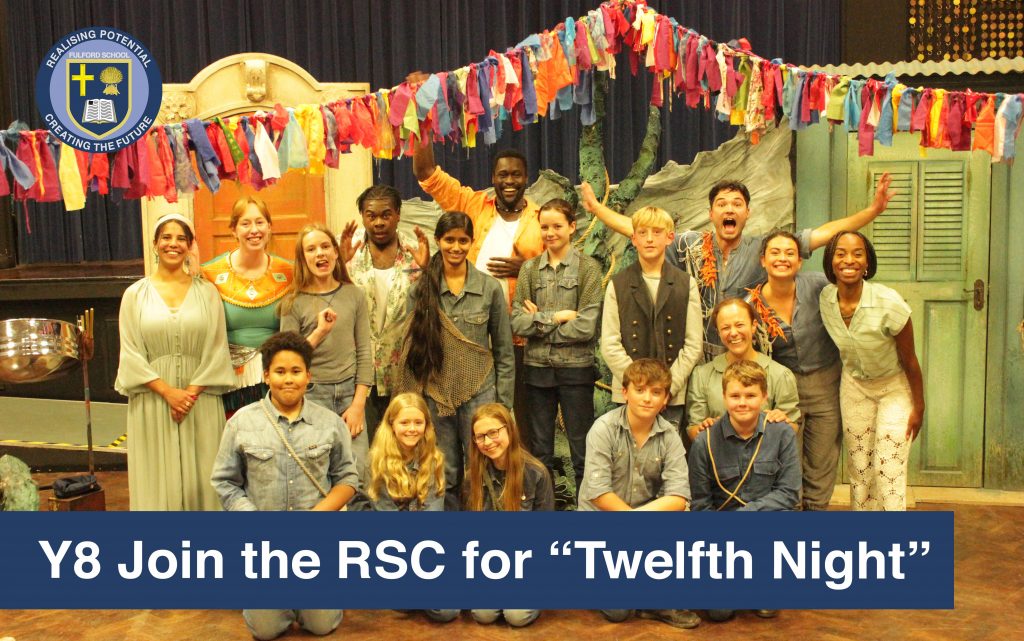 We had two teams of Y8 students who starred in the production:
Group 1
Joseph Todd
Winston Jones
Charlotte Bell
Hattie Wells
Anna Walker
Eli Probert
Laurence Horne
Livia Lari
Josh Parker
Ted Agutter
Group 2
Norah Jordan
Daisy Jobson
Bea Thompson
Noah Stoneham
Reuben Fairley
Vedanti Patil
Alexander Allen
Charlie Handley
Corbin Knox-Booth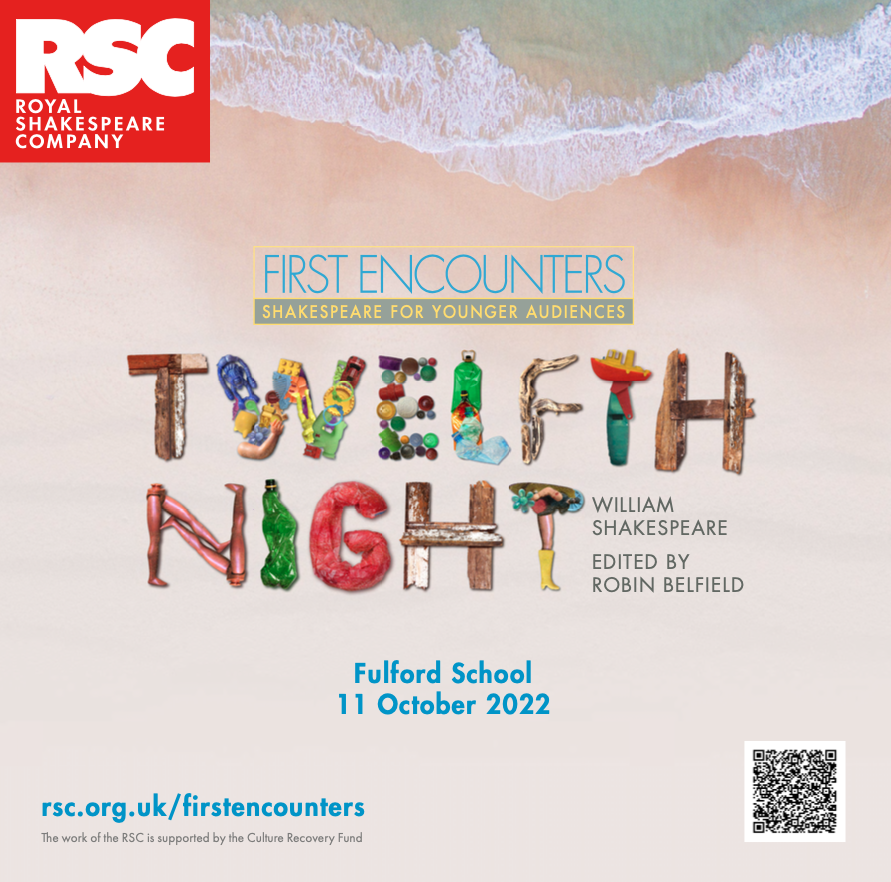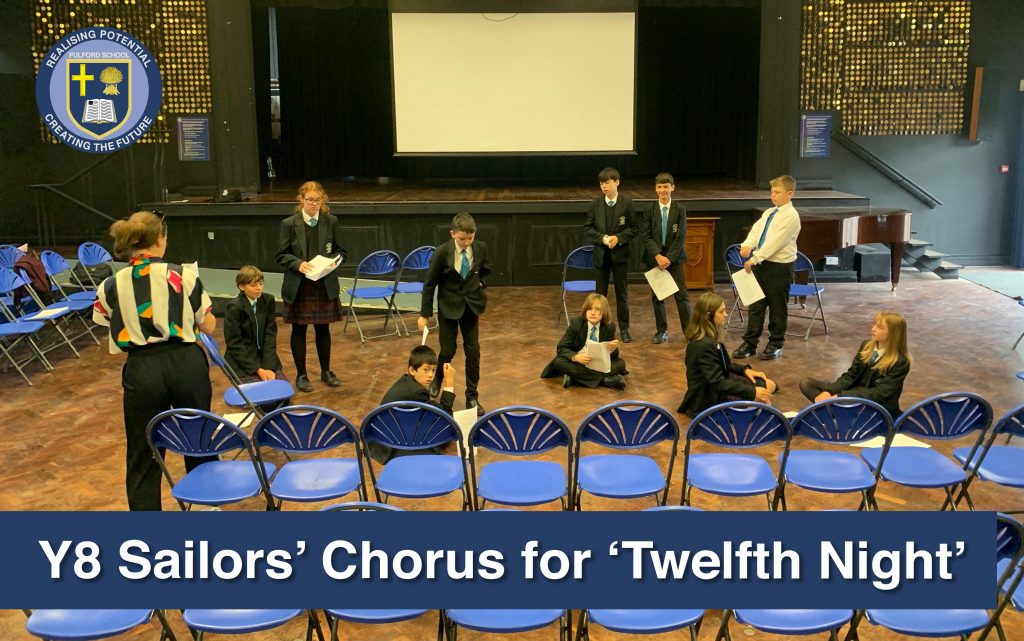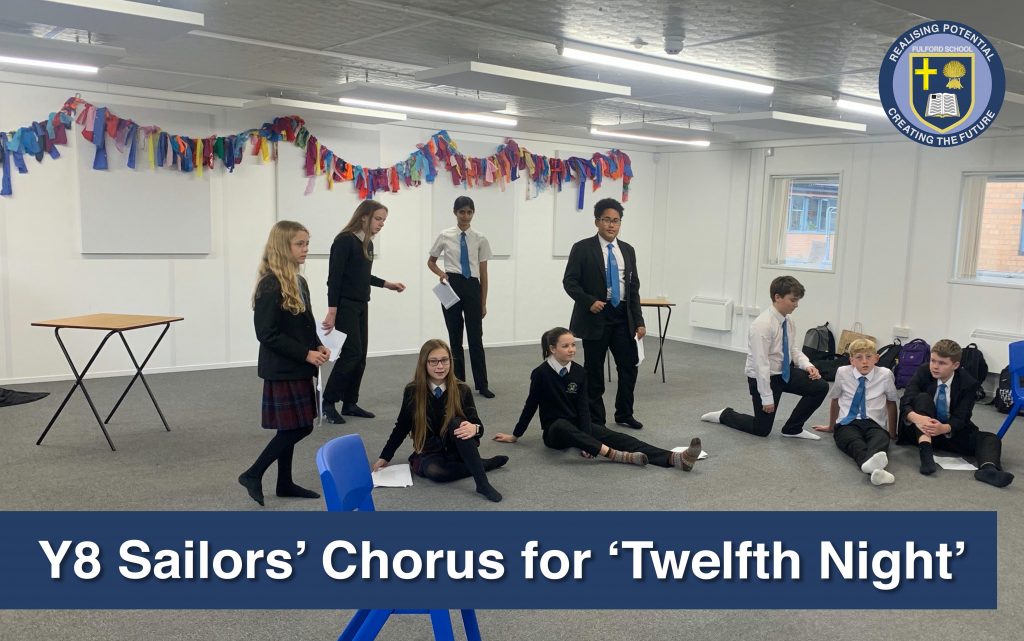 Shipwrecked and separated from her twin brother, Viola washes up on a strange shore and into an even stranger situation.
Disguising herself as a man called Cesario, Viola finds work with Duke Orsino, only to fall head over heels in love with him. But Orsino is in love with Olivia, who is grieving for her brother and refusing all offers of romance. Until, that is, she sees Cesario for the first time.
Add one ambitious butler and some practical joking servants and you have a hugely entertaining story of hoaxes, heartbreak and hidden identities.
RSC First Encounters productions are created to give 7-13 year olds a fantastic first experience of Shakespeare whilst also being brilliantly engaging for all audiences. Using edited versions of the original language, they bring the plays to life on stage in just 90 minutes.