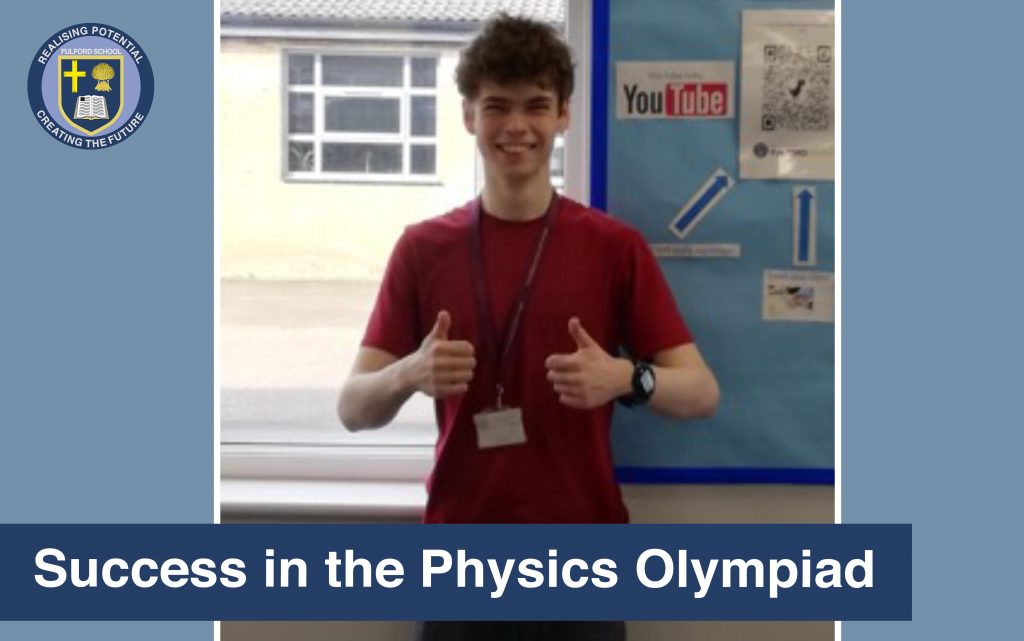 Fulford student, Ben Tribe has been successful in round 2 of the British Physics Olympiad and been invited to Oxford during Easter for a training camp, which serves as selection for the British team for the International Physics Olympiad.
What an achievement! A first for Fulford. He's now in the top 1% of Round 1 participants (and centres usually only put their very best forward for it).
Congratulations, Ben!