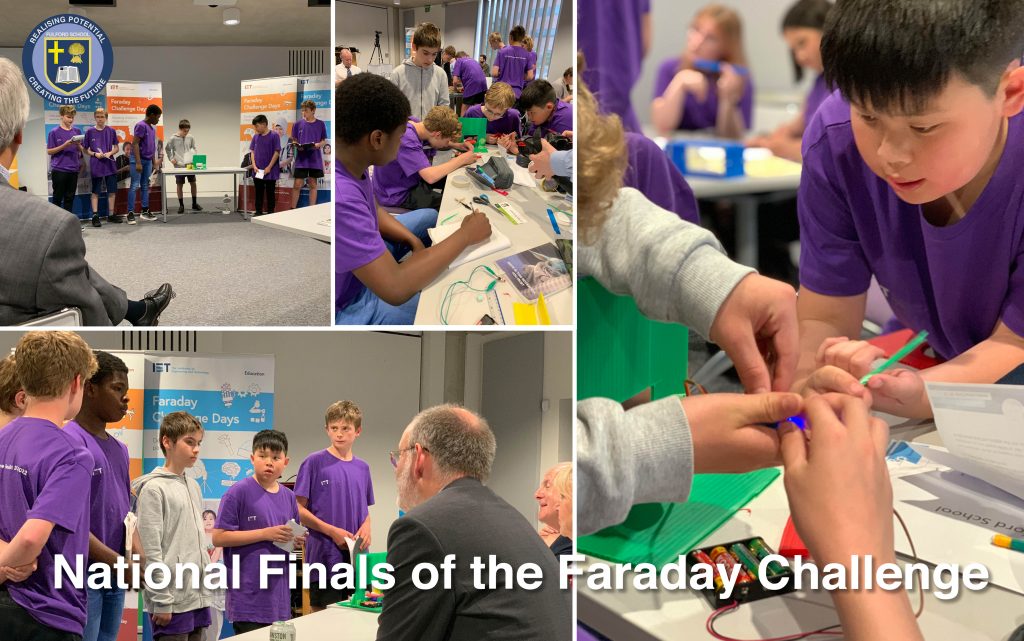 Fulford Year 8 Faraday Challenge team runners up in National Final
In April 2022 one Y8 team, from Fulford School, who took part in a Faraday Challenge Day at the National STEM Centre at York University, were delighted to win their heat. Little did they know that from 990 teams of competitors they would end up in the top five and win a place at the Nationwide Final at Alder Hey Children's Hospital in Liverpool, which took place at the end of June.
Alder Hey Children's hospital is a unique place, designed by children for children and for the final the teams were challenged to construct a prototype with at least two electronic components that would improve the experience of young patients in hospital. The Fulford School team developed a prototype that would enable children in hospital to choose the food they wanted and select when they wanted it. Their remote controlled table rotated through a slot in the wall of the patient's room to enable staff on the other side of it to add whatever the child wanted without disturbing them and their families.
We are so proud of our fantastic students. They have demonstrated passion resilience, curiosity and intellectual rigor. All whilst having a great deal of fun! They are very impressive scientists, and I am sure they will build on their success. Well done!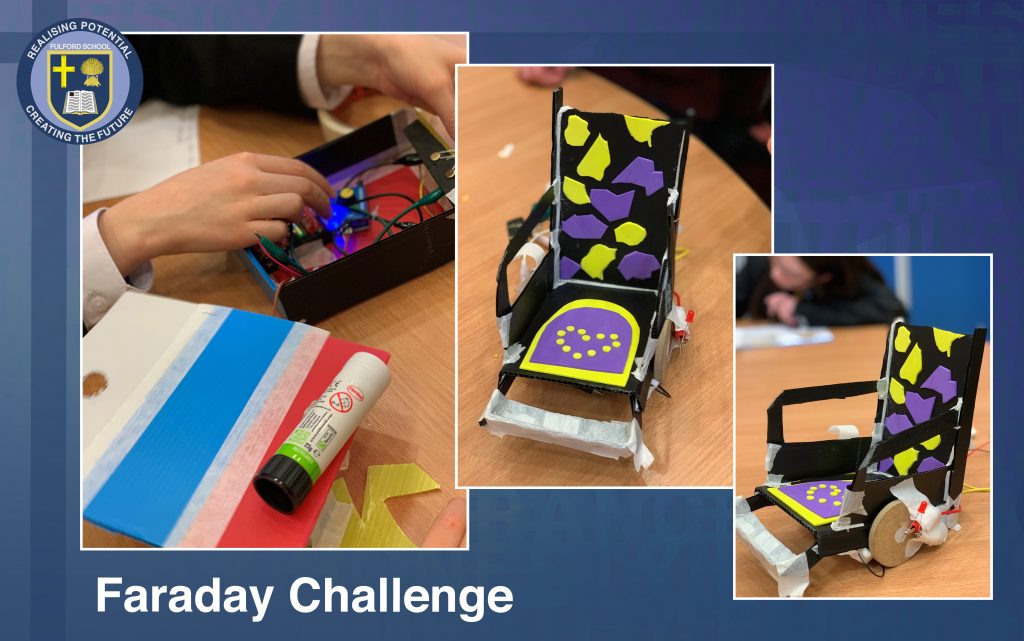 The teams had to work without help or support from their teachers. They had a limited time, budget and range of items with which to complete the engineering project. Most importantly they had to work together seamlessly cooperating as a team.
The Fulford team did all this and more. After presenting a brilliantly designed prototype showing exactly how their innovation would work the team were awarded with a runner-up prize of £250 for the school. The team have yet to decide which STEM project they would like to use their prize money for.
"Our Super scientists at Fulford, were amazing at the Faraday Challenge final at Liverpool. To come runners up in the country at such a prestigious event, shows what a brilliant team of students they are!! Well done and thank you to everyone involved!"