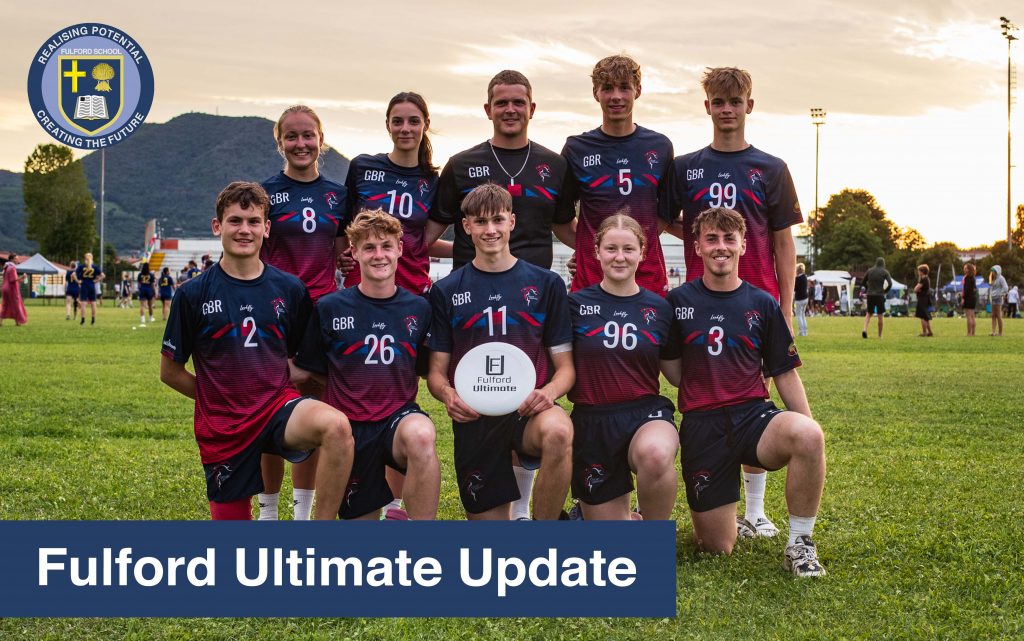 In August, 9 of our students who represent the school across the country at Ultimate Frisbee tournaments went to Italy to represent the country at the Under-20 European Youth Ultimate Championships.
Freya, Sarah, Emily, Ben, Wil, Rowan, Freddy, Fred, and Rory played for the Great Britain Under 20 Women's and Open teams across 7 days of intense competition in the Italian heat.
In the end, the Women's team finished 7th and the Open team finished 4th. It is testament to their ambition and dedication that these students have achieved such amazing things.
We are so incredibly proud of these Fulford Ultimate players doing great work on the international stage, and we can't wait to see what happens next."
Photo credit, Carl Mardell