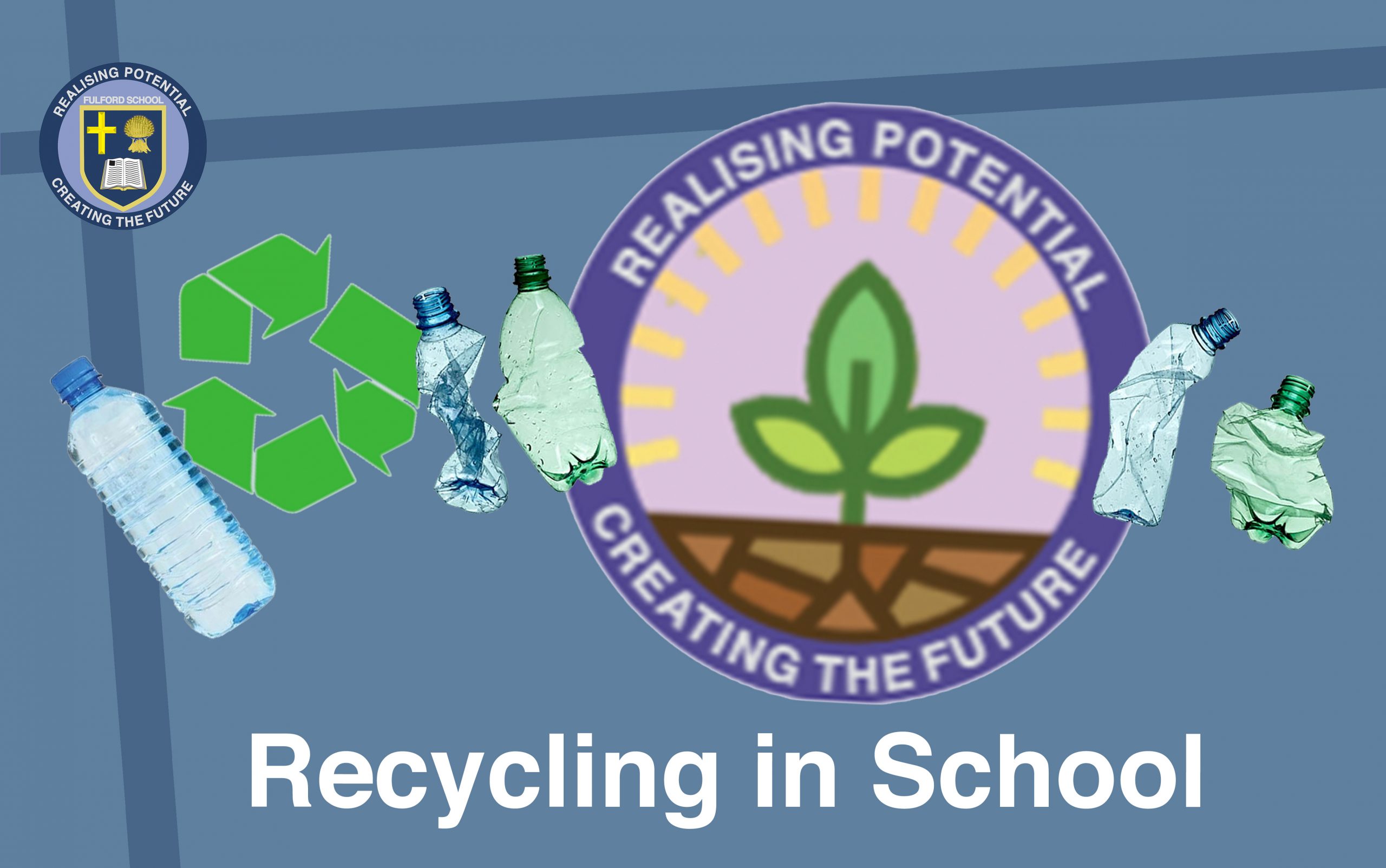 We have recently launched a fortnightly competition in school, to encourage everyone to keep recycling.
We have various recycling points set up for plastic bottles, paper and card, crisp packets and biscuit wrappers, as well as a recycle point for pens. 
Year 7 form tutors have taken the initiative a little bit further. Each year 7 form has been designated container for plastic bottle recycling and every Friday, the amount of plastic collected will be counted. The form who collects the most, win a prize. The plastic collected by year 7 will be sent to a recycling site where it will be recycled rather than incinerated. 
A guide has been shared with students in assembly and tutor time, to help them know what can and can't be recycled and some of our winners have already been announced in school.