On Wednesday 7th December, over 80 students took part in the annual Winter Concert in the school hall. Students from all year groups took part and shared a wide range of performances including the Orchestra, Swing Band, Choir, whole class ensembles and many talented soloists and duets. Soloists from Y7-13 braved the spotlight to perform to a sell-out audience and showcased fantastic performance.
The concert was opened with 'Jingle Bell Rock' and 'Havana' played by the Swing Band, and Y12's performance of 'Take 5' featured a 'teleporting saxophonist'.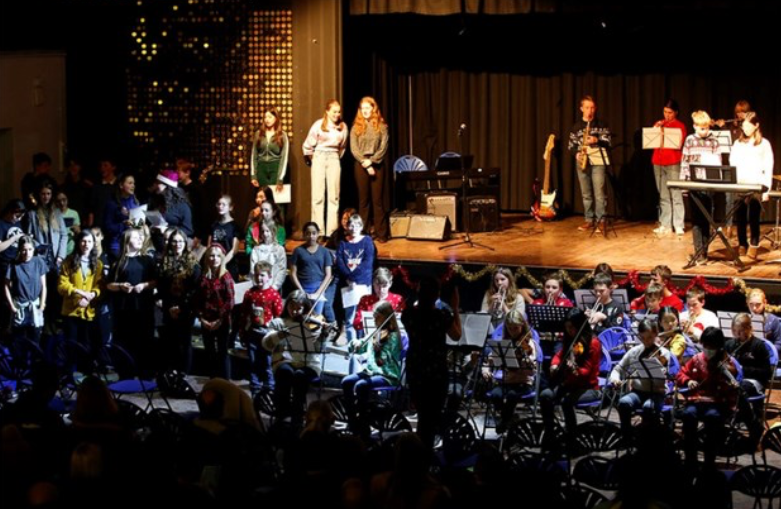 The audience were wowed by an astonishing piano solo of 'Summertime' performed by Anatolii, Ollie's rousing rendition of 'Great Balls of Fire', and were encouraged to dance along to the Choir's performance of 'Underneath the Tree'.
The Y10 GCSE class all came together to perform an instrumental version of 'Fairytale of New York'. The evening finished with all students on stage together performing 'Sing' and were joined by the audience for a final singalong of 'We Wish You A Merry Christmas'.
The brilliant tech team of Thomas Sheen, Jacob Webb, Gabriel Henshall, Elsie Butler, Frank Farrell and Gabriel Henshall did a fantastic job of running the sound and lights on the evening, and thank you to the wonderful comperes Holly and Josie.