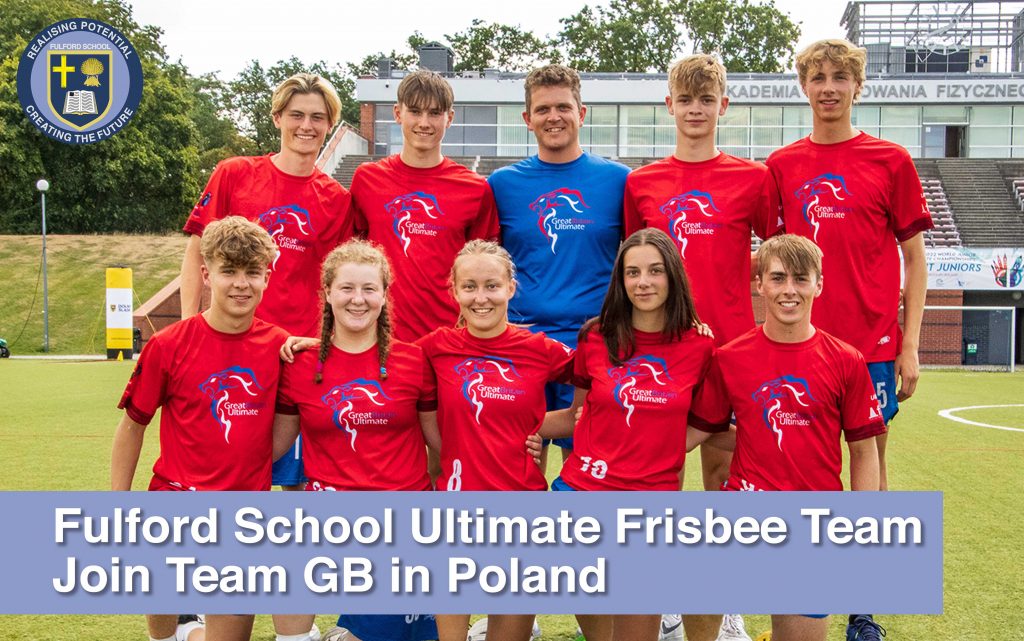 Over the Summer, 9 members of Fulford School's Ultimate Frisbee team headed to the Junior World Championships in Poland to represent Great Britain.
Competing in four different divisions; Freya, Sarah, Wil, Ben, Rowan, Isaac, Freddy, Levan and Emily all performed extremely well, and between them brought home plenty of individual and team silverware.
International competition doesn't come easy, yet these players shouldered the burden honourably and skilfully throughout the entire season.
They continue to set the standard for what can be achieved through hard work, discipline and determination. We can't wait to see what is next for these students.