Fulford have been enjoying "Fulford Science Week" – We have been carrying out a range of activities to offer Enrichment and Sparkle to our students studies within years 7-10 on the following themes: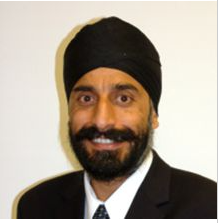 The year 7s had a chemistry of fireworks from Dr Annie Hodgson from the Chemistry dept at the Uni of York during Period 1.
Year 8 students will be looking into the processes involved in the water cycle (seems appropriate with the current weather!)
The year 9 students have been melting wax and relating it to the rock cycle – the use of chocolate instead wasn't tempting with Easter around corner (we need to save room for all of those eggs!)
Whilst some year 10 students had a lecture on sustainability from Prof Avatar Matharu (pictured) from the Green Chemistry dept at the University of York. Both sessions were well received and enjoyed by all.