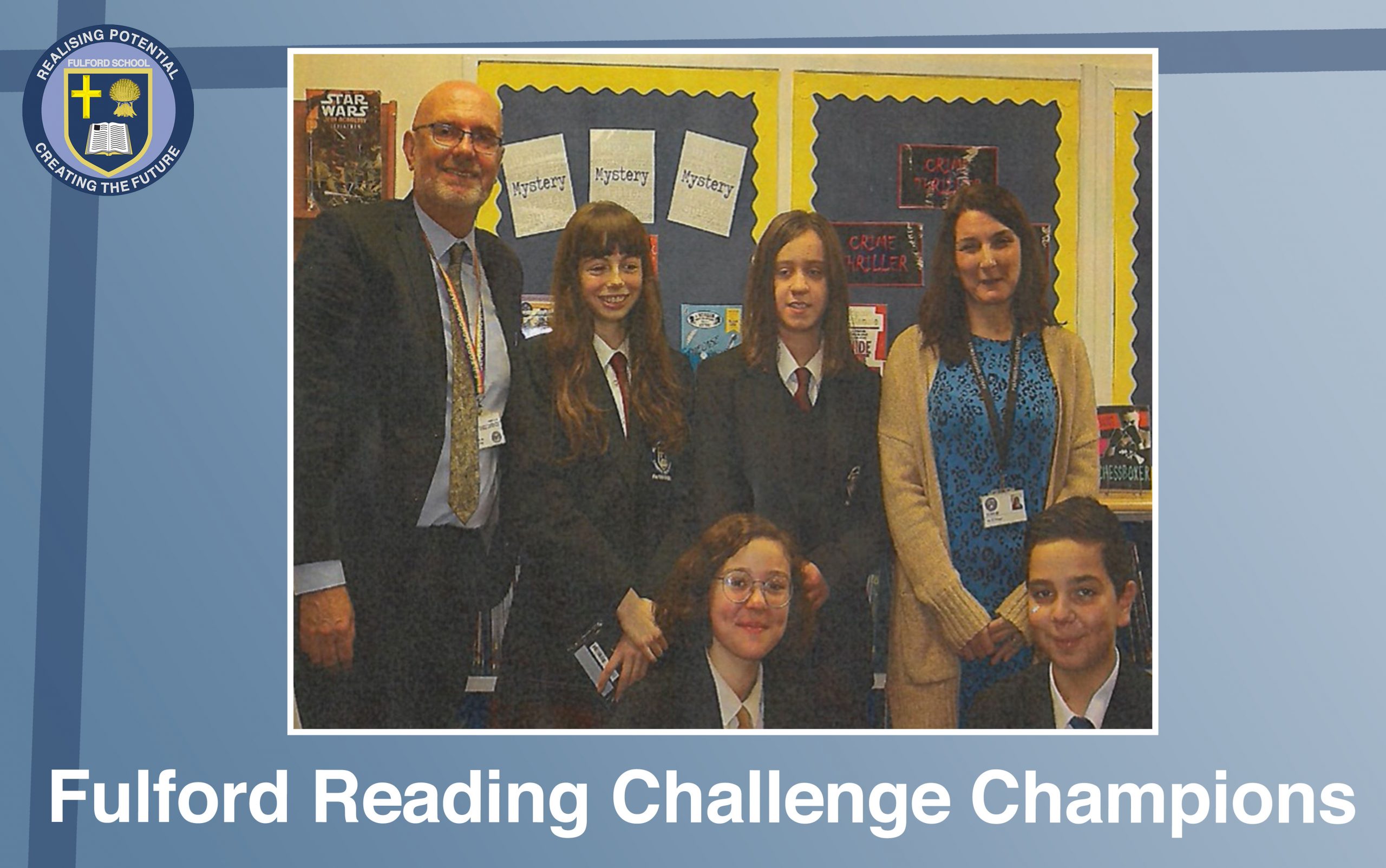 All our Fulford Reading Challenge Champions met in the resource centre to watch in anticipation as the head announced the overall four winners who received the £15 Amazon voucher.
Congratulations to our winners: Ella, Luce, Lily and Maximilian. Very well done!
We also have news about the start of our Read Out Loud Campaign. From Monday 29th November, running for two weeks, we are taking part in the Word Matters project in partnership with the BBC Read Out Loud campaign to encourage students and teachers to read out loud. Research shows that reading out loud can improve memory, bring communities together and help build confidence.