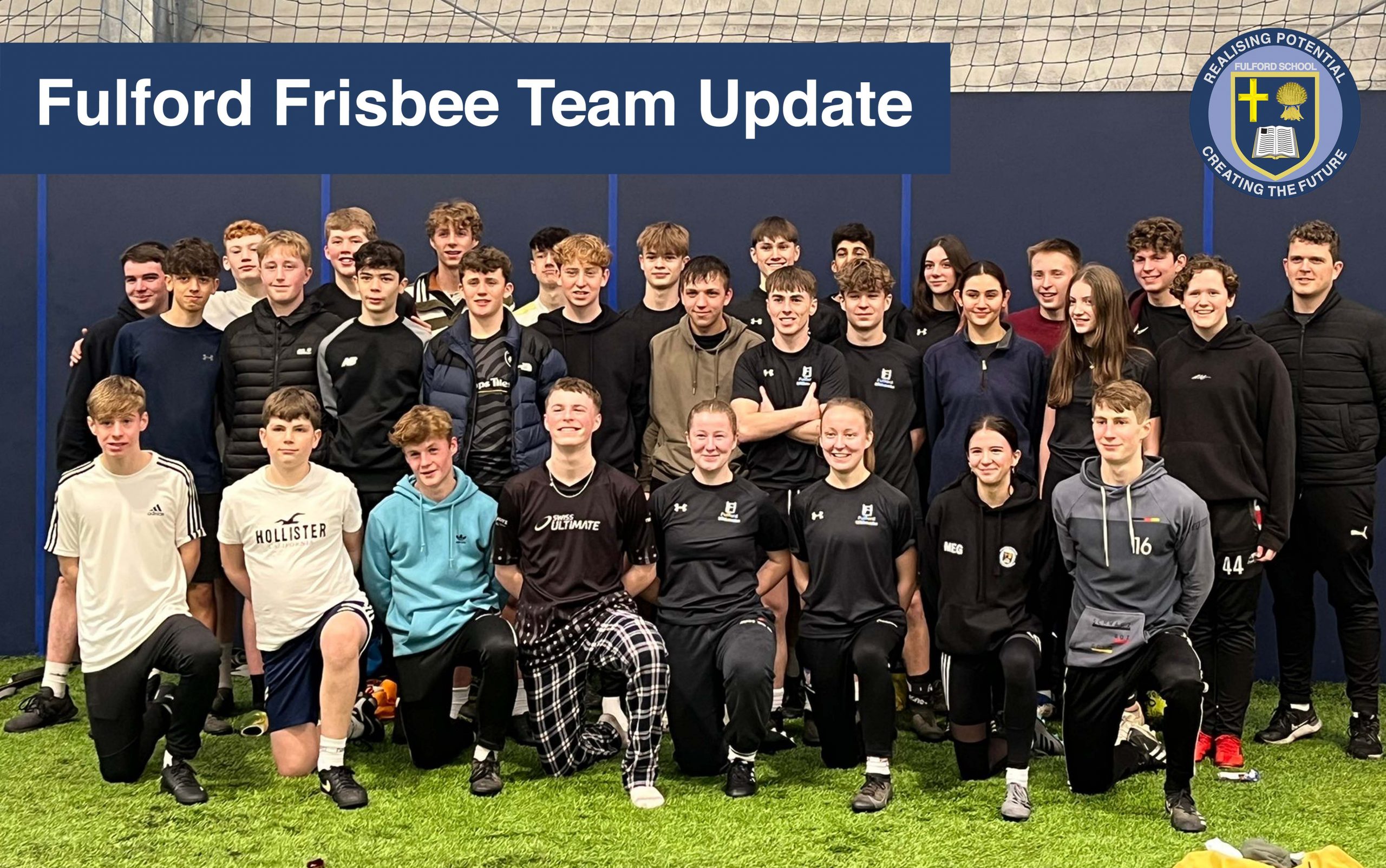 At the end of January, Fulford Ultimate sent three teams to the Junior Open Indoor National finals in Coventry.
The trip went smoothly thanks to the great behaviour and attitude from the players, and the brilliant staff we had: Miss Hill and Ms Wood. 
The 2nd and 3rd team played brilliantly, for many of them their first taste of competitive Ultimate frisbee, and ended up facing off against each other in the 9th place match on Sunday afternoon, with the 2nds winning by just one goal after a 5-minute sudden death point. Well done to everyone.
The first team showed their class and experience by winning their group on Saturday, turning up the flair in their comfortable quarter final victory on Sunday morning, and putting on a show for the crowd with a great victory in the bronze medal match on Sunday afternoon.
All 3 Fulford teams in the top 10 of UK Junior Ultimate – we can't complain about that.