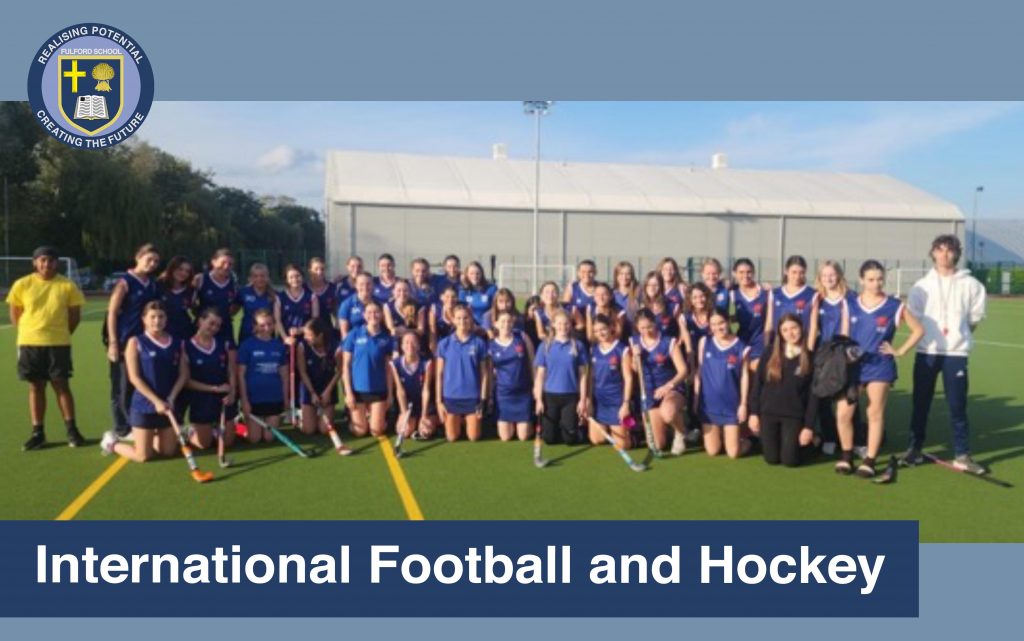 Fulford school take their own International Break to play a school at Hockey and football from Argentina
On Wednesday 13th September Fulford 6th form played an international football fixture against a school from Argentina who are currently touring the UK.  The game was played in very hot conditions but both teams handled the weather and themselves incredibly well showing respect for one another throughout the game.  The 6th form team, managed astutely by Mr Wardell started the brighter but it was a fairly cagey first half.  Sam performed very well in goal for Fulford making a number of great saves to keep us in with a chance of a good result as the half finished 0-0.  Other notable performers worthy of the man of the match award were Sam at left-back, Rowan in centre midfield and Oscar playing as a lone striker. 
The difference between the two teams in the second half was that the Argentinians were clearly a team that played and trained together regularly and that showed as they comfortably went ahead 3-0 with some slick play through the midfield.  In the closing minutes, a well-worked Fulford move put Rory away inside the box only to be hauled down.  Penalty to Fulford.  He converted the penalty in to the bottom corner, showing great composure.  So it finished 3-1 but it was a great experience for everyone and we all enjoyed welcoming a school from another country and culture.  They did ask when the return fixture was so who knows, a trip to Argentina may be on the cards!!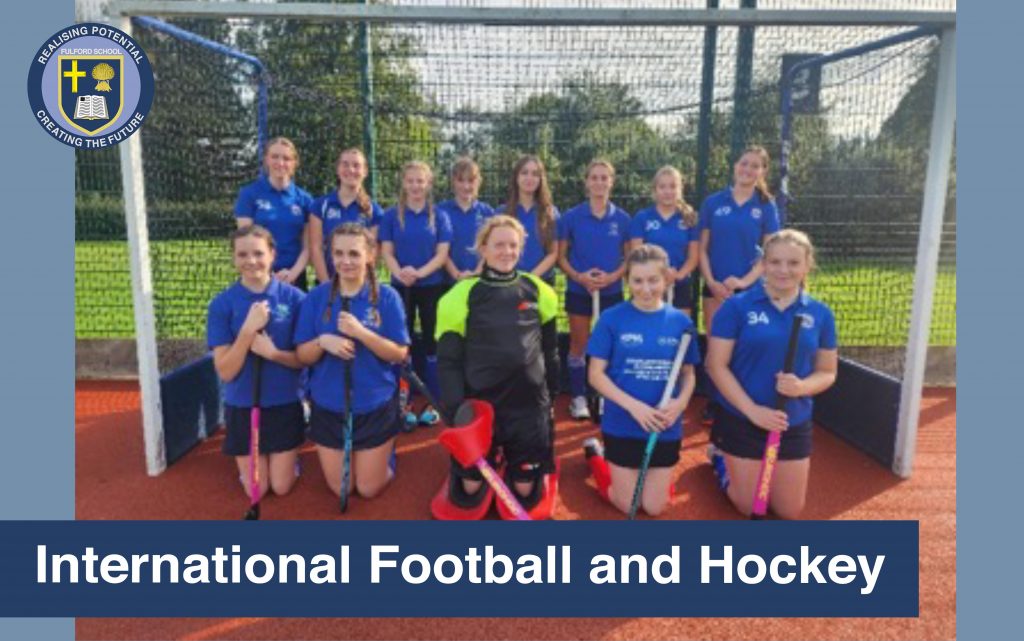 The U18 hockey team played hockey on the astro turf at the university. The games started off with a brilliant defensive start from Ffion and Beth, making some super strong tackles to slow down the encounter of goals. Emma in goal made some outstandng saves. However, the Argentina team had a superb player who dragged the ball onto her reverse stick, at the top of the D and smashed the ball into the back of the net.
At the end of the first half the team were 4 – 0 down. After a quick managerial talk with Mrs Jagger and Mrs Wise the girls went back on with a plan to try and break the oppositions press and go on counter attacks down the wing. Unfortunatly after battling away for another 30 mins and some tremendous interlinking play in midfield from Maisie and Fern the game resulted with a loss to Fulford.  We thanked the Argintina school for an enjoyable game, discussing how maybe we could play them in Argentina next time.
Thanks goes to our Umpires Doug and Rajveer for umpiring the hockey and  Mr Russell for stepping in at last minute to referee the football.