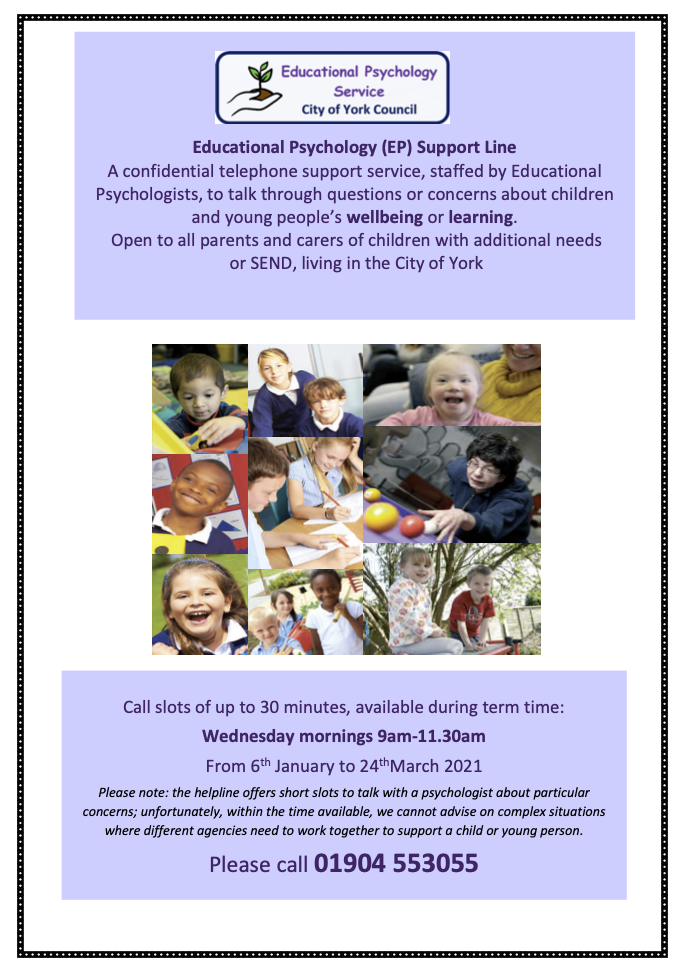 Message from York Council:
Our new Educational Psychology Flier for our weekly Helpline. It continues to run during term time on Wednesday mornings 9am – 11.30 am from January until March (finishing at the start of the Easter hols).
It is no longer just for covid but, to avoid disappointment, we have put a note on the bottom explaining that it is for short consultations (approx. 30 mins) about specific concerns re wellbeing or learning not complex issues around SEN processes involving other services.
Best wishes,
Tina  
Tina Hardman l Principal Educational Psychologist
HCPC Registration Number: PYL00686
telephone: 01904 554305 l mobile: 07909 872354  l  email: tina.hardman@york.gov.uk